Learn more about our TouchLessService™.
Read More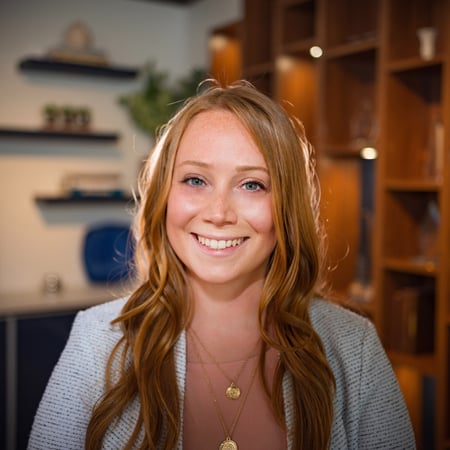 Alexis Ries
Design Consultant
Design is not only defined by a look or feel, design is defined by how a space works. Being a design consultant, functionality is always the top priority in every project. Without function, a beautiful and fulfilled design cannot be accomplished. By creating a unique connection with every client I work with, this concept comes to life through a collaboration of all parties. While having a comprehensive architectural background, my main interest resides in interior architecture. Within California Closets I have been given the opportunity to allow my passion and creatively to thrive. Having the eye of design is not the only quality needed to execute a successful task. Being able to problem solve and organize also play a major role in the functionality of every space. The greatest thrill as a design consultant is experienced when the project is complete and the design has come to life. Seeing the excitement on my clients face as well as what a simple need could create, makes the process more than worthwhile. I see it as not only enhancing a home, but a way to transform the life of those I design for. "The best way to predict the future is to create it" — Abraham Lincoln
Alexis Ries's Portfolio
I'm committed to listening, collaborating, and working with you to design a custom solution that will optimize any space in your home. Here's a collection of some of my favorite projects to help you get inspired.