Learn more about our TouchLessService™.
Read More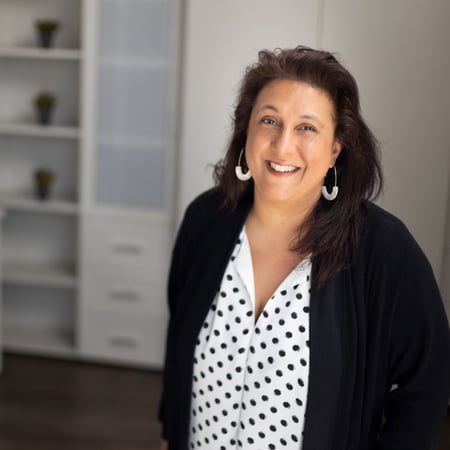 Alyssa Cohen
Design Consultant
By helping organizing your spaces my goal is to simplify your life. Having worked in New York City for the last 19 years it is my pleasure to guide my clients through the process from design to installation with exceptional customer service. It is very rewarding helping individual needs with personalized solutions and tailored expertise. Knowing how valuable space is in NYC I believe that a well designed space brings a positive energy into your life.
Alyssa was lovely to work with and it was an excellent experience overall.

The person I worked with, Alyssa, was wonderful and answered all of my annoying questions and indecision without once getting frustrated with me. The closet looks great and the finish is really nice. The installer was very professional and careful. There was no damage done and he even cleaned up after himself to the point where my apartment was cleaner when he left than when he came. The price is also great for such good quality.

Great service from measuring and designing to installing. Excellent response to alterations and last minute needs. Accommodating, on time and a professional job all around.

From the very start, Alyssa Cohen bent over backwards to make my experience an excellent one. She went the extra mile to give me an earlier install date, which I desperately needed because I was moving in just a few weeks. I can't thank her enough for this and for her kindness and sense of humor. The team that installed the closets was pleasant and efficient, the result great. I'm a happy girl!