Learn more about our TouchLessService™.
Read More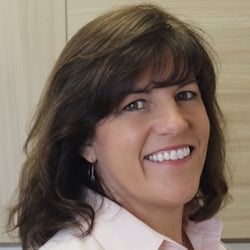 Angela Beardon
Design Consultant
I believe every project should be an individualized and collaborative effort to design and craft functional and beautiful spaces tailored to my client's styles, personalities and lifestyles. I was thrilled to join the California Closets team in 2014 and come with over 20 years of experience serving the interior design and custom decor trades in Los Angeles and Santa Barbara. I am proud to work for California Closets because of their esteemed reputation, beautiful product offerings and high standards of quality and customer service. I thoroughly enjoy being involved in the entire process from conceptualization through installation and seeing my client's vision become a reality! Virtuoso is my favorite line because I like how the distinctive and innovative components are integrated into the design, giving a sophisticated and open look without the need for vertical partitions.
Angela Beardon's Portfolio
I'm committed to listening, collaborating, and working with you to design a custom solution that will optimize any space in your home. Here's a collection of some of my favorite projects to help you get inspired.