Learn more about our TouchLessService™.
Read More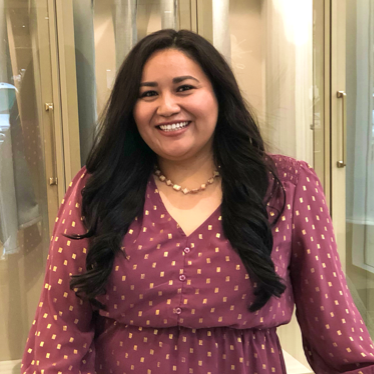 Angela Olson
Design Consultant
Coming from a family of contractors, I've found a love for studying art and interior design. My husband and I often work together by building and designing homes from the inside out in the Inland Empire. In my free time, I celebrate my Native American heritage by introducing others through art and crafts such as pow-wow dancing, beading jewelry, and sharing the rich cultural history. I enjoy working with my clients and can grasp a great understanding of what they need in order to live a better life.
Angela was timely, incredibly professional, and thorough.

A pleasure to work with. Your designer, Angela, is outstanding in many ways. Her ability to know just what I wanted was uncanny. I wouldn't use any other company.