Learn more about our TouchLessService™.
Read More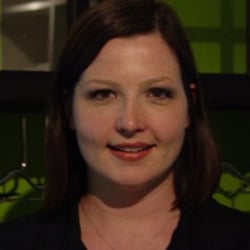 Elizabeth Bowman
Design Consultant
When our lives are filled with so much clutter, how can we expect to find peace in our minds? Whether it's a crowded, inefficient closet, a dysfunctional home office, or a packed garage, I can help you organize your space.I have been in the design business for over a decade and enjoy understanding the needs of my clients and listening to their ideas in order to design a beautiful and functional space. As no two clients are the same and we all live differently in our spaces, each storage design needs to be unique, too. Your satisfaction is my priority and there is nothing more rewarding than a positive testimonial from a delighted customer.I look forward to working with you on your next project!
You exceeded my expectations. My installer arrived on time (actually a little early), he was totally respectful of my home (shoes on and off dozens of times!), he completed the installation efficiently, cleaned up after himself, and asked me several times if I had any questions. And then there's the closets! Beautiful, efficient & life-changing! I could not be happier. From design to installation everything was perfect.