Learn more about our TouchLessService™.
Read More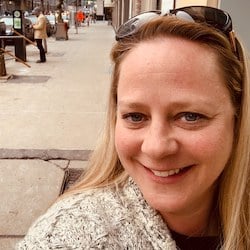 Elizabeth Roberts
Design Consultant
I enjoy a beautiful and balanced environment which is achieved through great design. I believe that you can have a more efficient and peaceful life when the things around you evoke a sense of order. I am very passionate about helping people find a solution to their needs while creating a fabulous design for them to enjoy for years to come. The most important thing I can do for my client is listen to their needs, hear what they are communicating and provide the best possible design for their project. Seeing my designs come to life is rewarding, but the best part about my job is hearing from my clients how much they enjoy their new space.
Elizabeth is fantastic! She knows what she's doing. She's very easy to work with and is always available.

I had a great experience with the California Closet designer, Elizabeth R. Elizabeth is so professional and so pleasant to me. She asked about my budget which she gladly stated she could make work. I loved everything in the design and the fact I could see everything on the screen and options was just the best. It helped me envision what I really wanted. Totally happy with the design and I'm sure the closet will turn out amazing.

Elizabeth is great to work with and makes the process very easy and flawless.

My consultant Elizabeth R, knew her stuff! She easily and quickly assessed our closets and drew up plans which we are very excited about.

Elizabeth was a friendly consultant. Explained process well. Listened to my ideas and offered her own. Great service and amazing design!