Learn more about our TouchLessService™.
Read More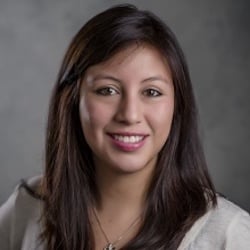 Iris Armen
Senior Design Consultant
As a sociable, athletic, animal enthusiast from Connecticut, I attained a Bachelor of Fine Arts specializing in Visual Communications from the University of Delaware. I began my journey with California Closets in Boston as a Design Consultant in 2013. Today, I'm fortunate enough to have joined the Denver team! Over the years I have worked on a variety of projects spanning from small and simple designs to large and complex designs. Each day is something new and I love taking on the challenges that come my way. My real passion is the design process. From collaborating with my clients, to assisting them in the successful transformation of their spaces, I'm driven to change people's lives. Success to me is not just making my clients smile from ear to ear but it's also waking up each morning proud of what I do. I know I'm able to positively impact my clients lives through beautiful and functional designs that will last a lifetime.
Iris Armen's Portfolio
I'm committed to listening, collaborating, and working with you to design a custom solution that will optimize any space in your home. Here's a collection of some of my favorite projects to help you get inspired.
The design, schedule, and quality were as we anticipated - all great! We're both very happy with the way the closet functions and looks. The staff was friendly and provided very good advice. The installers were on-time and installed the closet as planned and with great care to our existing furnishings. Much appreciated and highly recommended!

Great product and the installers worked had to complete the job in one day. Iris put together the perfect design with our tight schedule, was very responsive and great to work with. I would highly recommend her to anyone! Thank you!

Great experience working with Iris, she was fantastic! Install went great, and we love our new closet!