Learn more about our TouchLessService™.
Read More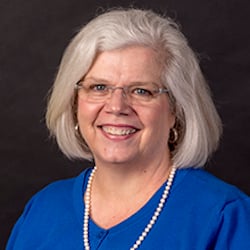 Jill Downing
Design Consultant
When Jill joined the California Closets team in 2006, it was a relationship that was meant to be. More than 28 years ago, she chose the California Closets brand for her own home. She loved the product so much, she made it her second career. During her more than 10 years with the California Closets family, she has worked with hundreds of Colorado customers, designing solutions to their every day lives. From a family's first residential home to multi-million dollar high-rises, her expert opinion and creative solutions has helped to fulfill each of her client's storage needs, and ultimately Designing Better Lives. For Jill, she sees each design opportunity like a dance: her customer leads, and she follows. Jill believes there's a personalized California Closets system for everyone. With our clean, flexible, and versatile systems coupled with dozens of stunning color selections and a multitude of accessories, there's a perfect fit for everyone.
Jill Downing's Portfolio
I'm committed to listening, collaborating, and working with you to design a custom solution that will optimize any space in your home. Here's a collection of some of my favorite projects to help you get inspired.
Jill was amazing to work with!! She presented our options and shared her expertise to give us the perfect closets to meet out needs!

Jill was amazing... Made feel welcomed and comfortable..

Jill Downing in the Denver showroom was amazing to work with. I am an interior designer working remotely with a client out of my studio in Charleston, SC and Jill was able to walk me through, via video, her initial designs during our initial consult. She nailed the design on the first pass and was helpful in showing me the finishes to select from. My clients are so happy with their new master walk in closet.

We were very impressed with the experience. Jill, our sales associate, was professional, experienced, and provided valid feedback while note pressuring us to purchase. The installation team was polite, courteous, speedy, and did great work. I would HIGHLY recommend this crew. We LOVE our new closets!

Just wanted to tell you that I've emptied all my boxes, set up my files and have found a place for everything. I'm so pleased. My little office/guest bedroom looks amazing! The laundry room works very well for me and the closets and bathroom cabinet are perfect