Learn more about our TouchLessService™.
Read More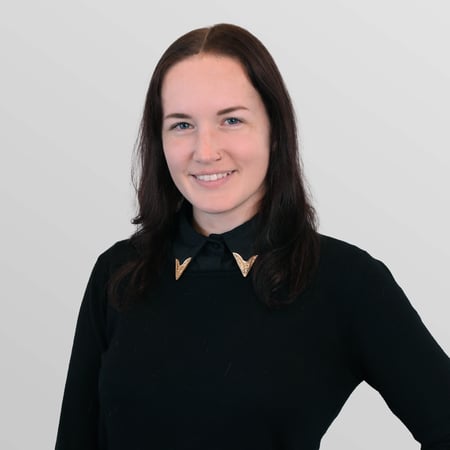 Kate Murphey
Design Consultant
Efficiency is the name of my game and the keystone of my work. I can turn any idea into a fleshed-out design on the spot and bring my client's words to life to show them the full potential of their space. I love a clean, modern, and elegant look that fulfills the unique needs of each client. When I first approach a project, I strive to empower the inner designer in each client, getting to know their style and taste, while listening to their challenges, needs, and wants for the current space. I pride myself on upholding our company standard of perfection in our design, products, client support, and every step of the process. Thinking about all the lives I have positively impacted through my custom storage designs brings me so much joy. I am living my dream job helping clients find the intersection of function and form in their homes. After all, my job is to make their daily lives easier, leaving more energy for them to do the things they love.
Kate Murphey's Portfolio
I'm committed to listening, collaborating, and working with you to design a custom solution that will optimize any space in your home. Here's a collection of some of my favorite projects to help you get inspired.