Learn more about our TouchLessService™.
Read More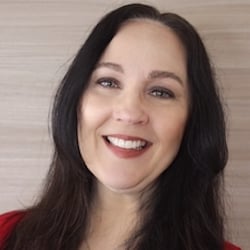 Kathleen Fisher
Design Consultant
My favorite part of my job is all the wonderful clients I get to spend time with. I love working for California Closets because every single person here takes pride in their work and values communication, cooperation, and collaboration between co-workers in order to create the best outcome for our clients. I love truly connecting with my clients, working to fulfill their needs and wishes, and designing in a creative, no-pressure environment. The California Closets product that I love is the Boreas Glass. I first saw it in the Studio City showroom, coupled with a high gloss white system and drawer handles with "bling". Having Boreas Glass in my own closet is on my bucket list for sure! "Do what you love; love what you do, and you'll never work a day in your life!"
Kathleen Fisher's Portfolio
I'm committed to listening, collaborating, and working with you to design a custom solution that will optimize any space in your home. Here's a collection of some of my favorite projects to help you get inspired.