Learn more about our TouchLessService™.
Read More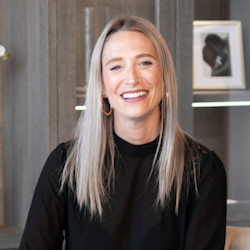 Leslie Francis
Design Consultant
I love designing for clients because it bring joy into their lives. As a designer, it's incredibly important to communicate effectively with clients and set realistic expectations for the project. In the end, I get so much joy out of seeing a client's reaction to their new space.
Leslie is incredibly kind, compassionate, and friendly! She took the time to meet our needs and was patient with every little movement that needed to be made. She knew I was on a tight budget and worked with me to get the closet I have dreamed of!

Leslie Francis was a terrific designer and the installation team was great too! So happy with my new closet. Will definitely recommend and use again (when have the need).

So far - very good service, great communication and great design.

Leslie was great.. very professional and thorough. We just need to get one more quote and will make our decision within the week.