Learn more about our TouchLessService™.
Read More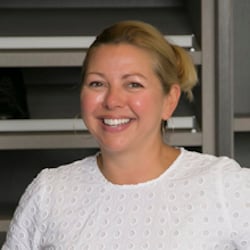 Michelle Carlson
Design Consultant
The best career decision I made was four years ago when I decided to go to work as a designer for California Closets. My previous 15 years were spent transforming commercial environments into organized, efficient and productive work areas. At California Closets I could take that to a different level by transforming someone's life! My passion for meeting people, hearing their personal stories and helping them create a life better designed is at the heart of what I do. Years later and hundreds of projects later I only wish I had started much sooner!
Michelle Carlson's Portfolio
I'm committed to listening, collaborating, and working with you to design a custom solution that will optimize any space in your home. Here's a collection of some of my favorite projects to help you get inspired.