Learn more about our TouchLessService™.
Read More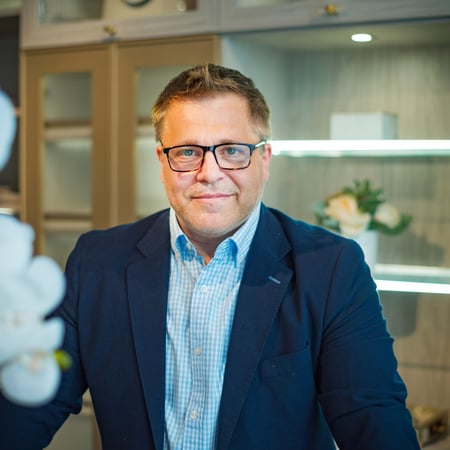 Mickey Rozgonyi
Design Consultant
Having studied design and arts in both Europe and the United States, I have over 20 years of experience in all creative aspects of the design process, from digital imaging to content creation. Being a part of California Closets has allowed me to combine my passion for design with my ability to relate to and communicate with others. As a trusted adviser, I strive to build a professional relationship with my clients that they can continue to count on for years to come.
Mickey Rozgonyi's Portfolio
I'm committed to listening, collaborating, and working with you to design a custom solution that will optimize any space in your home. Here's a collection of some of my favorite projects to help you get inspired.