Learn more about our TouchLessService™.
Read More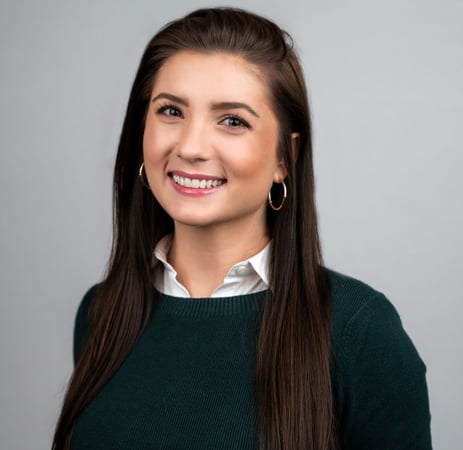 Myriah McHenry
Design Consultant
From a young age, I had a drive for interior design and fashion and knew this was the field for my future. After working in Manhattan for 5 years as a Women's Wardrobe Stylist I decided to switch roles and pursue the Home Design Industry. Now instead of designing a wardrobe, I design beautiful spaces to display wardrobes! Having gone to Business School, I enjoy a fast-paced environment, have a go-getter attitude and take pride in overcoming daily challenges. Today, I provide care and support during the process with my clients, rather than just working to "make the sale", which enables a truly special outcome each time. Listening to my clients is my top priority as each person has their own idea of what works for them. I work together with my clients to help them discover what they are looking for, making sure to accomplish an aesthetically pleasing result while still optimizing their space, no matter the area of the home. By understanding what they need and what their goals are, I can also suggest certain solutions that will solve whatever organizational issues are presented. All of this ensures we build the custom solution that fits their specific needs and at the end of the day, makes them happy! I always say that if you're spending money on beautiful clothes, shoes, accessories, collectibles, you should get to enjoy them. My passion for efficiency, organization, and creating beautiful spaces allows you to focus on what matters most, and that is what I'm here to help you achieve. Give me a call today for a complementary consultation!
Myriah McHenry's Portfolio
I'm committed to listening, collaborating, and working with you to design a custom solution that will optimize any space in your home. Here's a collection of some of my favorite projects to help you get inspired.