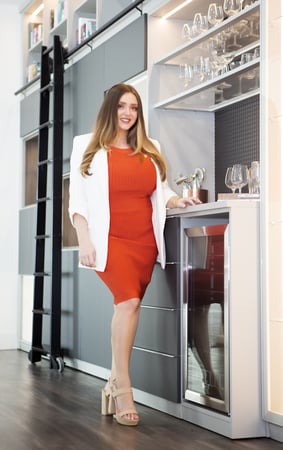 Nichole Santana
Design Consultant
It's been said "if you love what you do, you'll never work a day in your life" and that is how I feel about my experience with California Closets. I've always been a conversationalist who loves meeting new people and building relationships. California Closets gives me the opportunity to meet amazing people in the community and create for them personalized and beautiful design solutions that fit their needs. The results are truly amazing; it's so rewarding to see my clients faces once the installation is complete and they have seen their vision come to life. My favorite part about representing California closets is the dedication we have as a company to providing a customer experience second to none. Customizing a solution that is right for each and every customer is our top priority.
Nichole Santana's Portfolio
I'm committed to listening, collaborating, and working with you to design a custom solution that will optimize any space in your home. Here's a collection of some of my favorite projects to help you get inspired.