Learn more about our TouchLessService™.
Read More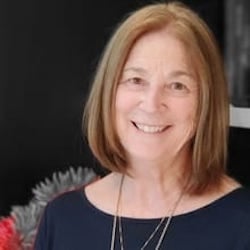 Paula Trotter
Design Consultant
California Closets has given me an opportunity to work with some amazing customers. I enjoy seeing the smiles when you turn someone's chaos into a calm and welcoming environment. Often times they are completely unaware of how the designs will actually come off the page and come to life in their space. It is a pleasure seeing families have more time doing the things they love to do and what means the most to them because they simply have things in a place where they can find what they need. California Closets allows me the opportunity to learn and grow as a design consultant. The resources and opportunities make me much better at what I already enjoy doing. I have participated in many aspects of the California Closets experience from working as a customer liaison to installing closets. I have been a design consultant for 10 years and I still love coming to work. People are constantly teaching me new ideas and concepts that I can apply to the next project. The great team that I work with are there for me whenever and for whatever might be necessary in the design, production and installation process. I do feel that California Closets can help people change their lives…one area at a time.
Paula Trotter's Portfolio
I'm committed to listening, collaborating, and working with you to design a custom solution that will optimize any space in your home. Here's a collection of some of my favorite projects to help you get inspired.