Learn more about our TouchLessService™.
Read More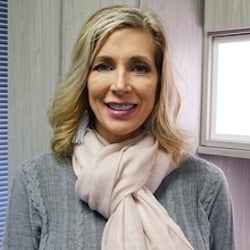 Shannon Longwell
Design Consultant
I was born with the love of decorating, organizing and re-arranging; it is my gift. I can remember wall papering my doll house at 6, painting my bedroom furniture at 8 and covering my locker, inside and out with contact paper. I have a passion for all elements of design with enthusiasm for mixing styles, colors and texture. It's about helping people build an experience they and their families love where they never want to leave. I love providing them with a better quality of life.
Shannon Longwell's Portfolio
I'm committed to listening, collaborating, and working with you to design a custom solution that will optimize any space in your home. Here's a collection of some of my favorite projects to help you get inspired.
This was my first encounter in a California Closets showroom. Shannon Longwell provided a wonderful presentation. The electronic presentation was very well done and her demonstration of your products on display in the showroom was very clear and informative.

I loved everything about it! especially the final results! Shannon was so great with us, she came to our house when it was being renovated so she helped us design our closet, pantry and laundry areas sight unseen. She took her time with us and made us feel like we were her only clients too, such great customer service. Everything fit great and we couldn't be happier!

Shannon was great to work with. She really knows her product, has a great eye for color and designed a functional, beautiful closet. We were not able to be in town before installation so Shannon removed everything from our closets, and once installed she organized, and color coded shoes, sweaters, hanging clothes everything. She really went above and beyond.