Discover the new Ideas of Order Podcast with Jeremiah Brent!
Listen Now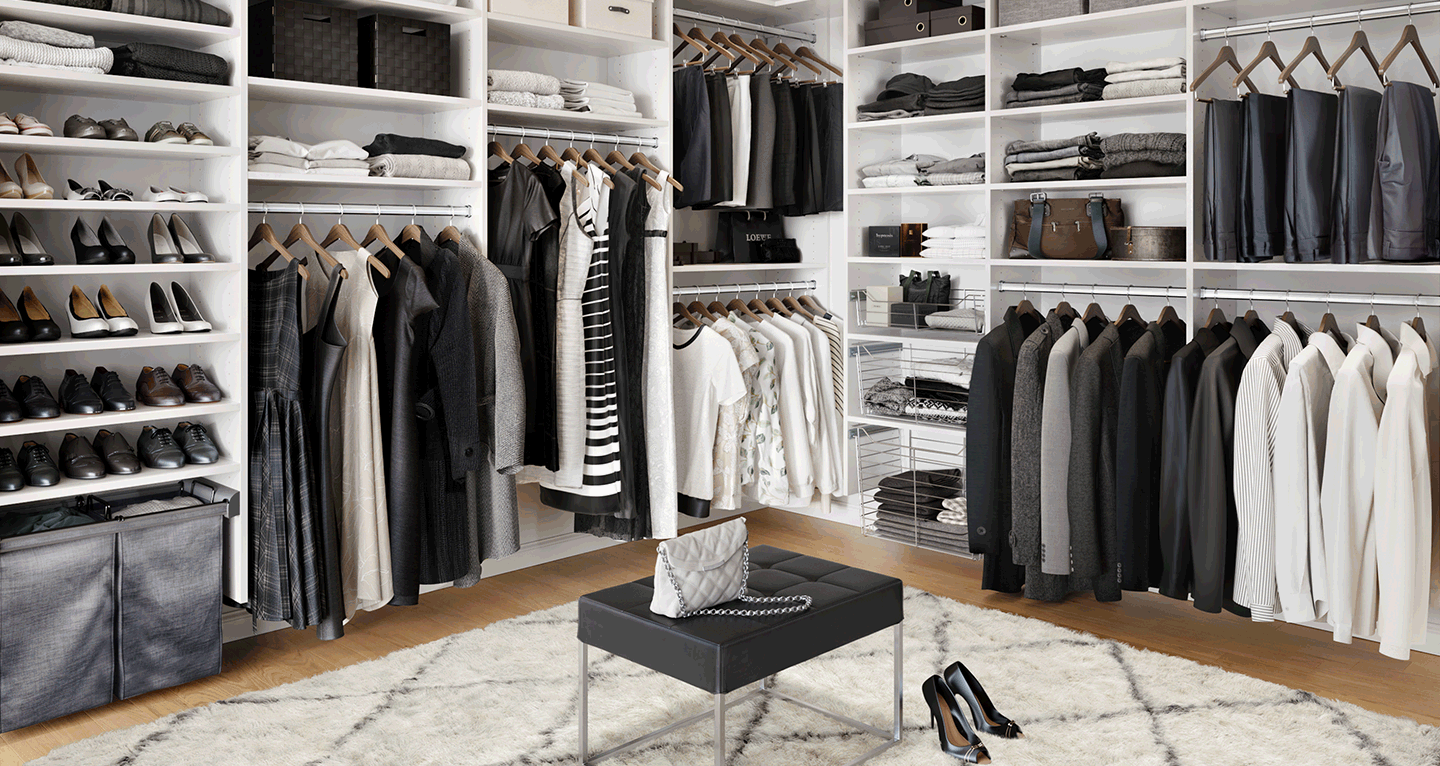 California Closets Tampa
Serving Clearwater, Florida, as well as Dade City to the north and Sarasota and Englewood to the south, California Closets Tampa works to understand your exact needs, style, and budget to create custom storage systems that are both beautiful and functional. From walk in closets and Murphy beds to kitchen pantries, garage storage, entertainment centers, and home offices, our professional closet designers are experts in the art of home organization. Once you're ready to explore custom design ideas for your space, schedule a complimentary in-home or virtual consultation. Together, we'll collaborate with you on every step of the process and on your schedule – even if Greater Tampa isn't your full-time residence. California Closets is distinguished by a legacy of innovation, organizational expertise, quality craftsmanship, and design authority. Our teams of professional design consultants and installers are dedicated to providing an exceptional experience throughout the entire process of creating and installing organizational systems for the whole home. Serving Tampa, Florida and surrounding locations near you.
Our design consultant was fabulous! Our experience with California Closets from beginning to end was amazing! We LOVE our closets!!!

From our initial contact with our design consultant at California Closets to the installation of our beautiful home office, we've been extremely happy with the entire experience. We will and already have recommended them to our friends.

Both our design consultant and installer are class act people and their professionalism is excellent. From the design stage to the installation phase, the process is very efficient and smooth. The quality of the product is outstanding! I'm very satisfied with my experience with California Closets.

The configuration of the room and my personal preference for the finished closet made it a challenge, which were admirably met by the designer and superbly executed. I am very pleased with the final product.

I was very impressed that my salesman (Tally) was able to sit down at our first meeting to draw out a design on his laptop. It was wonderful to be able to see what it would look like in 3D before making a final decision. Needless to say I am very pleased with the final design and absolutely love my new closet. I'm sure my husband will want one soon.

You may initially feel "It's a closet. Why pay more?" There is a HUGE difference in quality construction, accessories, and warranty — not to mention how GORGEOUS your closet will look!! We are thrilled that we chose California Closets and I would absolutely refer anyone if they are in the Tampa area. We are very satisfied customers!! When anyone sees our closets the reaction is always the same – jaw drops and their first word is. "WOW!"

The installers were fast, efficient, professional, and courteous. The end result of their installation of our four closets was amazing. We are very pleased with the result and so happy we chose California Closets. Thanks!

I love my closet!! They look so nice and everything has its place. The installer was very careful not to make a mess and did a great job with the installation.

The design consultant was wonderful; very patient and explained everything very well! The guy that installed the closets was also wonderful; did a great job and cleaned up the area cleaner than before! Two great representatives of your company!

The desk and wardrobe unit blend in as one total wall unit. Thus making our room ideally suited for a home office and spare bedroom with our sofa sleeper. Thanks California Closets for the tasteful decor it brings to our home!

We had a wonderful experience! We love our new closet! It was easy to build what we needed with our designer and we love the results!
VISIT A SHOWROOM IN TAMPA
Visit the Tampa showroom to get an up-close look at California Closets' high-quality systems, unique finishes, and accessories offered. When you are ready to explore custom ideas for your space, schedule a complimentary showroom or in-home consultation.
THE IDEAS OF ORDER PODCAST

Our new podcast with designer and HGTV star Jeremiah Brent features candid conversations on the spaces that shape us.

IDEAS OF ORDER

Discover Vol. 5 of our award-winning magazine and the stories that reflect our deep connection to where we live.
See what's happening in Tampa
California Closets Tampa supports Girls Inc. Pinellas

California Closets Tampa's Marketing Manager teaches the Girls of Girls Inc. about the Home Design Industry in the Classroom.

Garage Makeover for Doctor

Full transformation of a Garage system on Bayshore for Doctor and family

Brother sends heartfelt letter for Pantry Giveaway

For Thanksgiving 2020 California Closets Tampa partnered with iHeart Media to give away a custom pantry make over for a well deserving citizen.
Favorite Local Projects Near Tampa
We'll collaborate with you to make every room in your home work better for you. See some of our favorite projects right here in Tampa.
Three tips for improving your closet organization

Every season, it's smart to go through your closet and reorganize so that you can keep things fresh.

Custom cabinets for every room in your home

The experts from California Closets put together storage solution ideas for every room in your home.

Three ways to de-clutter and organize garage

Our design experts have put together three ways to de-clutter and organize your garage for good.
Meet Our Designers
The best in Tampa
From an initial conversation through design and installation, our expert design consultants will guide you through the California Closets process and collaborate with you every step of the way. They are committed to serving you and believe that exceptional design can help us all live more organized and happy lives.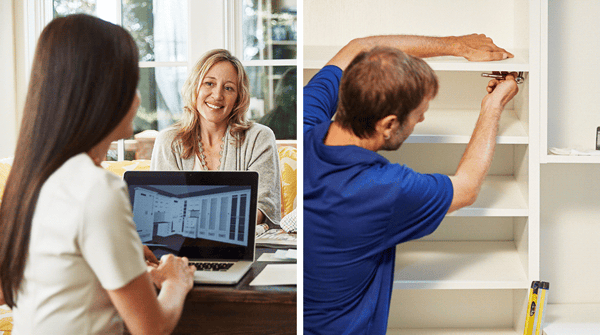 Career Opportunities
Join us in our mission to design better lives through custom storage solutions and organization. At California Closets, Tampa, Florida, we pride ourselves on being an outstanding employer that offers excellent benefits, competitive salaries, and professional development.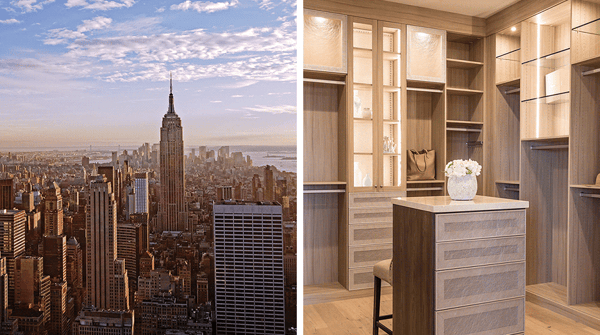 To The Trade
Throughout our more than 40 years as the leader in custom storage, we've worked as a trusted partner on thousands of projects with some of the most talented home professionals. To collaborate on your next project, join our Trade Partnership Program today.