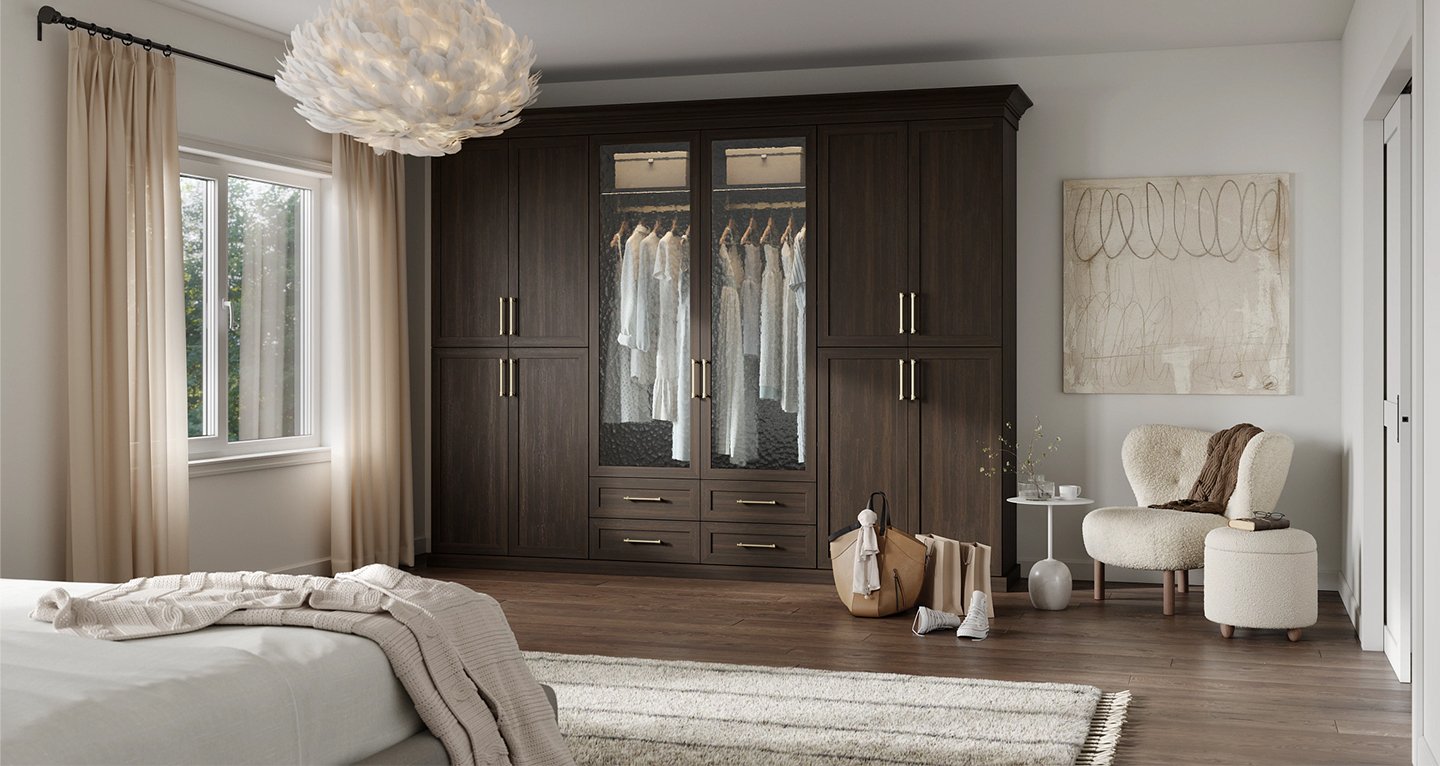 California Closets Sedona
A leader in custom closets and home storage since 1983, California Closets Greater Sedona has been an innovator in personalized organization for more than 30 years. Serving customers in the beautiful mountainous areas of northern Flagstaff to Prescott Valley and Sedona, the team will work with your desired aesthetics and budget to make any area of your home more efficient. Whether you live in a ranch-style home in Flagstaff that needs more functional reach-in closets, or your Spanish-style home in Sedona could use a garage system to store your outdoor gear, the team at California Closets Greater Sedona will work with you to create a design that makes your home come to life. The Sedona design team often works with customers who live in the area part-time. This team is happy to work within your limited schedule to meet your needs. While there isn't a showroom in this area, Sedona design consultants are happy to come to you. Schedule a complimentary in-home consultation when you are ready to explore custom ideas for your space. If you find yourself in the Phoenix area, stop by the Glendale or Scottsdale showrooms to browse the variety of systems, unique finishes, and accessories offered. Serving Sedona, Arizona and surrounding locations near you.
The installers are the top of the field; expert and efficient. The designer did a magnificent project from start to finish. BRAVO. The unit is lovely. Thanks.

Quality is excellent. The sales person was and is great and the installers did a great job. They were professional and pleasant.

From first meeting my Scottsdale designer to the installers, everyone was excellent. Could not have asked for a better experience. This is my fourth home in which I have had California Closets installed. Excellent product and I love their quality, flexibility of design, and the professionals who thoroughly know how to maximize your closets and pantries.

There is no other product like it. It's a great organizational tool. A closet or space for every need. Especially if you have an idea of what is needed.

Our designer was wonderful in helping us design our master closet. I'm very happy with your product — excellent quality. And the installers were very good as well. My closet is my new favorite room in my home!

Exceptional! Our project involved five quite different closets; several being largely converted to storage areas. From beginning to end, only took twelve days from first visit to completion. Everyone was terrific.

It was excellent! My design consultant was fabulous and our installer was excellent! Can't wait to use you again.

My designer is very professional and helpful in getting you exactly what you need for your project. Everything went according to plan. I'm very impressed. I'll be using California Closets for another project next year.

The design maximized our space at a reasonable price and the installation was done professionally and timely. Your staff from sales to installation are extremely informative and friendly. And on top of that, California Closets provided not only a quality product but a much more stylish product than all of your competitors.

I have had California Closets in every home I've ever lived in. Hate to be without them. Am always so happy to have them in my homes.

Excellent product, excellent customer service. We are very happy with our master closet and laundry room organizers. They look fantastic and we have more space than expected. Thank you.
UPGRADE TO A PREMIUM FINISH FOR FREE

Now through December 31, save up to 15% on your custom-designed home storage solution when you upgrade to a premium finish. Book your complimentary consultation today.

THE IDEAS OF ORDER PODCAST

Our new podcast with designer and HGTV star Jeremiah Brent features candid conversations on the spaces that shape us.
Favorite Local Projects Near Sedona
We'll collaborate with you to make every room in your home work better for you. See some of our favorite projects right here in Sedona.
Red rock living: create a custom closet

All of our closets are completely custom-made from scratch, depending on your budget and unique lifestyle.

How to reorganize your closet for a seasonal wardrobe

If you have a wardrobe for storage, it's smart to do it with the most care and organization as possible.

Six tips to easy closet management

It's easy to let your closet get out of control. You need expert advice from our Sedona designers.
Meet Our Designers
The best in Sedona
From an initial conversation through design and installation, our expert design consultants will guide you through the California Closets process and collaborate with you every step of the way. They are committed to serving you and believe that exceptional design can help us all live more organized and happy lives.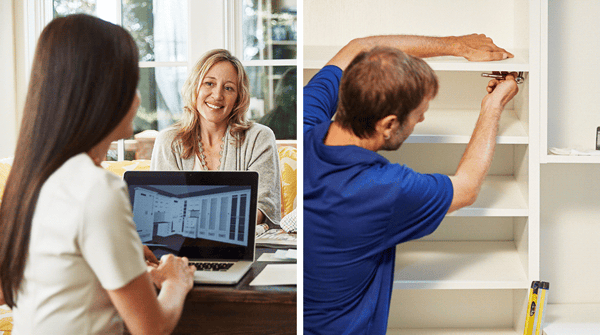 Career Opportunities
Join us in our mission to design better lives through custom storage solutions and organization. At California Closets, Phoenix, Arizona, we pride ourselves on being an outstanding employer that offers excellent benefits, competitive salaries, and professional development.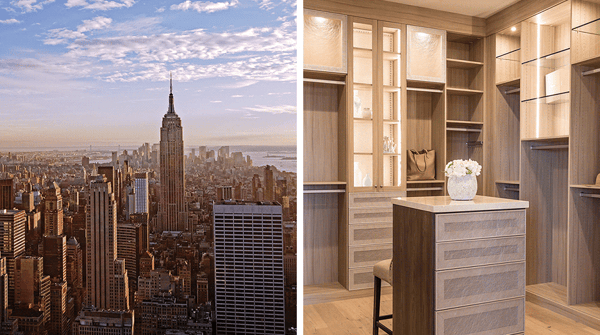 To The Trade
Throughout our more than 40 years as the leader in custom storage, we've worked as a trusted partner on thousands of projects with some of the most talented home professionals. To collaborate on your next project, join our Trade Partnership Program today.