Save up to 15% during our Fall Multi-Space Event!
Learn More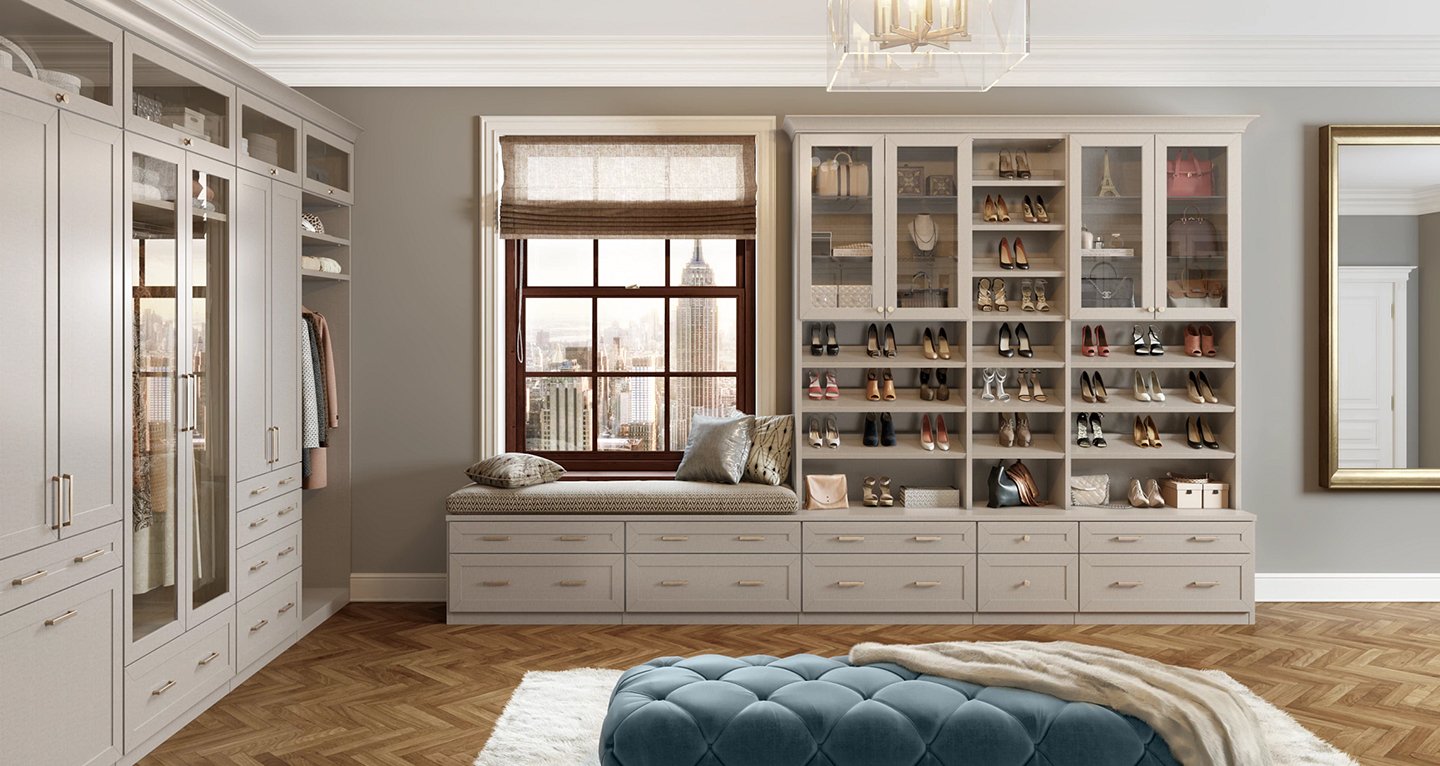 California Closets Greater Washington, DC
Located in the Friendship Heights district, and serving the Greater Metropolitan DMV area, California Closets Washington DC works to understand your exact needs, style, and budget to create custom storage systems that are both beautiful and functional. From walk in closets and home offices to reach in closets, laundry rooms, pantries, and entertainment centers, our professional closet designers are experts in the art of home organization. Once you're ready to explore custom design ideas for your space, schedule a complimentary in-home or virtual consultation. Together, we'll collaborate with you on every step of the process and on your schedule California Closets is distinguished by a legacy of innovation, organizational expertise, quality craftsmanship, and design authority. Our teams of professional design consultants and installers are dedicated to providing an exceptional experience throughout the entire process of creating and installing organizational systems for the whole home. Serving Greater Washington DC, and surrounding locations near you.
My designer was informative and an expert in designing and updating my closets. Everything went in perfectly and I love the end result!

The people I worked with made the experience. From the scheduler to the designer to the installer. They were knowledgeable and courteous. They responded to all my concerns. Appointments were made and kept. It all turned out better than I had hoped.

We are extremely happy with our California Closets purchase. The designer and the installer were GREAT! Money well spent! We want to work on our small linen closet next. Thanks California Closets!

We are thrilled with our updated closets! We have now had four of our closets in the past two years and are thrilled with how organized the closets make our lives. From beginning to end the process is so easy and efficient. The installer was prompt, polite, personable, and efficient. Thank you California Closets!

Everything from initial contact through the design and installation was of highest quality. We enjoyed working with the California Closets staff and are very pleased with the final product.

My husband and I absolutely love our new closet! It keeps us organized, we have lots of room, and it looks great! I am 5'4″ and my husband is 6'4″ and our design consultant made sure our individual sections were customized to perfectly fit our clothes and serve our needs. We really enjoyed going through the entire process with California Closets and we will definitely recommend them to our friends.

Both the design consultant and the installer were terrific. We appreciated the designer's advice and honesty and he helped us with our decision. I used California Closets several years ago to restyle my old closets and so it was an easy choice to come back for more service. Keep up the good work you guys!

Everything about our experience with California Closets exceeded expectations. From our design consultant to our installer, everyone was extremely professional and our pantry cabinets turned out beautifully. Thank you for a very pleasant experience.

Fantastic! I wish we would have done the closet renovation two years ago when we moved to Old Town. Not only was it exactly what was specified in the drawing, the actual finished product far exceeded expectations. Thanks again and see you next closet renovation!

This is my third home that I have installed California Closets. I use California Closets because your designers are experts at maximizing storage space. I usually triple my storage space in every closet. After my first home experience, I was completely sold on the California Closets experience and had you set up my closets in my new homes before I moved in. I recommend your product to people all the time.

My design consultant was delightful. Process of designing the piece was great. Installation was quick and efficient. And now I have an office I love to be in!

My design consultant was full of great advice – she understood my style – and the installer was great on the installation. One day, bam, it was done. I love my new closet.
VISIT A SHOWROOM IN GREATER WASHINGTON, DC
Visit the Washington, DC showroom to get an up-close look at California Closets' high-quality systems, unique finishes, and accessories offered. When you are ready to explore custom ideas for your space, schedule a complimentary showroom or in-home consultation.
BUY MORE, SAVE MORE.

For a limited time, save up to 15% when you reimagine multiple spaces in your home with our custom-designed storage solutions. Book your complimentary consultation today.

THE IDEAS OF ORDER PODCAST

Our new podcast with designer and HGTV star Jeremiah Brent features candid conversations on the spaces that shape us.
Favorite Local Projects Near Washington, DC
We'll collaborate with you to make every room in your home work better for you. See some of our favorite projects right here in Greater Washington, DC.
The six elements of a perfect closet

No matter how clean you are, it's often difficult to create a beautiful, organized closet that stays that way.

Better organize your home with custom storage cabinets

The key to organizing all the "stuff" in your home involves coming up with an organization system.

Expand your home office with space-saving techniques

Do you work at home or need a space to be productive in the home? A custom home office solution is the answer.
Meet Our Designers
The best in Greater Washington, DC
From an initial conversation through design and installation, our expert design consultants will guide you through the California Closets process and collaborate with you every step of the way. They are committed to serving you and believe that exceptional design can help us all live more organized and happy lives.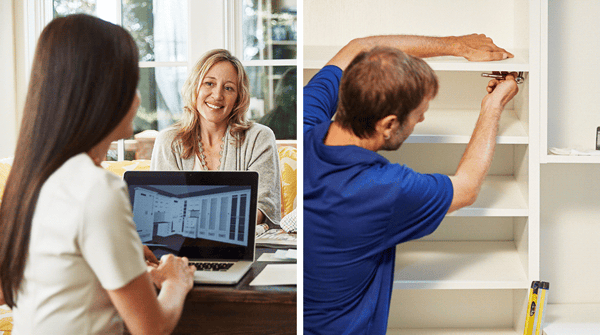 Career Opportunities
Join us in our mission to design better lives through custom storage solutions and organization. At California Closets, Washington DC, Washington DC, we pride ourselves on being an outstanding employer that offers excellent benefits, competitive salaries, and professional development.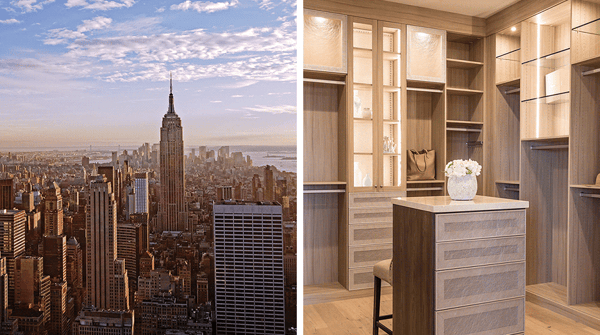 To The Trade
Throughout our more than 40 years as the leader in custom storage, we've worked as a trusted partner on thousands of projects with some of the most talented home professionals. To collaborate on your next project, join our Trade Partnership Program today.