Learn more about our TouchLessService™.
Read More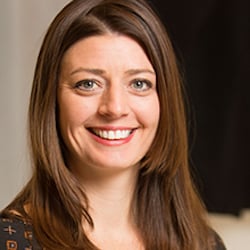 Adrianne Sheridan
Senior Design Consultant
Adrianne has been a Design Consultant for California Closets since 2004 and loves a challenge whether working in an odd shaped space, expanding the usable space or simply extending the exising beauty of the home. She has a degree in Industrial Design from University of Wisconsin Stout and lives in Bloomington in which she has personally run out of spaces to put California Closets in. "Once you have one you can't get enough!"
Adrianne Sheridan's Portfolio
I'm committed to listening, collaborating, and working with you to design a custom solution that will optimize any space in your home. Here's a collection of some of my favorite projects to help you get inspired.
I absolutely love my laundry room and closet thanks to Adrianne. She took a very small room and made it super functional and beautiful. I even have storage to spare!! #miracleworker

Adrianne was a delight to work with. Very pleasant person. Good listener. Quick grasp of our design needs.

Hi Adrianne! It looks great! Still working on moving everything back in to the kids rooms but the pantry has increased functionality and space by a long shot! We are so happy!

The quality products that California Closets offer and the range of applications make it a pleasure to add them to our home. Our designer is knowledgeable and flexible, double checking to make sure that the end product is best for our needs.

Very attentive my needs in my closet, and did it efficiently, quickly and able to ask questions, and the bid was sent promptly as well. Great experience.