Learn more about our TouchLessService™.
Read More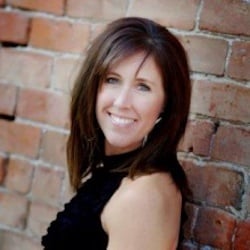 Allison Newland
Design Consultant
I love seeing a space transform from mediocre to beautiful and functional. It is really important to me that my clients feel great throughout the process and are happy with my solution to any storage issues they might have. Initial consultations are so much fun and I enjoy the progress my relationship with my clients makes as the project progresses.
Allison Newland's Portfolio
I'm committed to listening, collaborating, and working with you to design a custom solution that will optimize any space in your home. Here's a collection of some of my favorite projects to help you get inspired.
Our rating is based on our experiences with Allison Newland. She "IS" CA Closets to us. Her expertise and knowledge is outstanding. Her passion and years of experience shows thru when designing and problem solving. Always a positive attitude!

Allison was very knowledgeable and helpful. She went above and beyond to understand my needs and preferences. She also took her time and listened to my concerns.

Allison is professional, friendly, & competent. She works to fulfill my needs, giving good recommendations, but respecting my wants & suggestions.

Allison Newland presented herself with a professional, friendly manner. She exhibited good knowledge to the job at hand and provided feedback and recommendations to my desires. She was prompt to follow up with the design concept, allowing me time to ponder and ask questions. Visiting the studio was very helpful to witness my room space develop conceptually in front of my eyes. Allison made easy changes at my request and kept me on task with decisions.

Many available finishes, door styles, handles, the ability to customize size and configuration. Your associate Allison Newland is fun and easy to work with! NPS Score: 10 NPS Score 10 Our designer did an excellent job of working with our dream, offering options and finishes, communicating and following through. The installers were so professional and competent, neat and prompt. A positive experience and beautiful results!