Learn more about our TouchLessService™.
Read More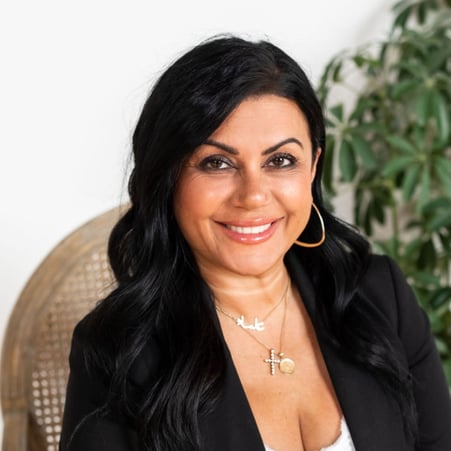 Amy VanLacken
Design Consultant
I feel privileged to work for this exceptional company. I have worked in the closet industry for several years before landing my dream job at California Closets. For me, creating a space that is both functional and fabulous is my ultimate goal as a designer. I feel a sense of pride knowing California Closets has both amazing quality products and a team of professionals - from the Customer Liaison to the Installation Team. The greatest achievement as a design consultant is experiencing a client's reactions when a project is complete! "Some people dream of having a big swimming pool. With me, its closets! -Audrey Hepburn
Amy VanLacken's Portfolio
I'm committed to listening, collaborating, and working with you to design a custom solution that will optimize any space in your home. Here's a collection of some of my favorite projects to help you get inspired.
Amy is great and patient!!!! Thank you Amy....looking forward to our new spaces!!

Amy was very professional, had a lot of patience and easily understood what we needed

Amy and team have done an excellent job designing what i wanted and then accommodating every request i had on making it perfect for me.

We worked with Amy and it was a awesome experience. She is very passionate about her job and helped us pick our closets perfectly: showed us options and made it work even though we had some changes we wanted. Thanks again for your help. Love our closets!!

We worked with Amy to create a custom wall unit in our addition. She was thoughtful, communicative, and a joy to work with throughout the whole process. She helped us create an amazing unit that is great quality and blows away our expectations. Thank you so much to Amy, and CC!

I had California Closets design and install my daughters closet, my sons closet and our mud room closet. Our design consultant, Amy Vanlacken, was super helpful and professional. She helped me with so many decisions and was so patient with me. My installer Randy, was extremely professional and kind. His work was great. I absolutely love all the closets. I'm so happy with my closets, that I decided, to hire them again and make over my pantry. With that said, I would absolutely recommend California Closets and most definitely make sure to see Amy.