Learn more about our TouchLessService™.
Read More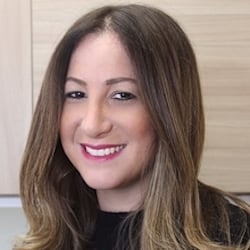 Cara Carrasco
Design Consultant & Interior Designer
Cara Carrasco has been a designer with California Closets for 10 years. She went to The Fashion Institute of Technology and graduated with a degree in business. She then went onto work in the garment industry, followed by real estate and then finally finding her passion in designing closets. Cara has a gift for using space to its fullest potential while utilizing her background of fashion and design to create beautiful closets and storage solutions. Being from Manhattan makes her understand that the use of every inch of space is valuable and always considers that when designing. Cara is a forward thinker and appreciates a challenging space to design. Now working in Los Angeles, she has taken that knowledge and expanded her design skills. She looks forward to working with you and designing on site at your consultation. Awards & Recognition: Highest Annual Sales Design Consultant, California Closets 2012
Cara Carrasco's Portfolio
I'm committed to listening, collaborating, and working with you to design a custom solution that will optimize any space in your home. Here's a collection of some of my favorite projects to help you get inspired.