Learn more about our TouchLessService™.
Read More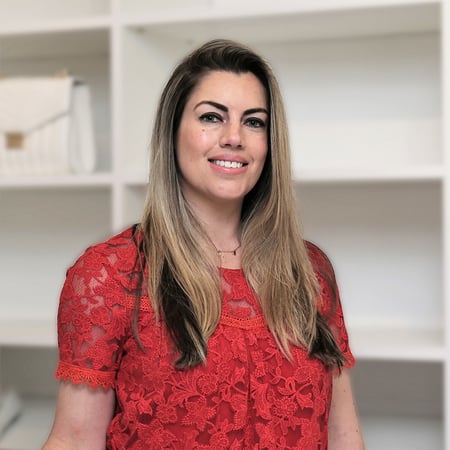 Cheryl Amodeo
Designer
Having been with California Closets Connecticut for over 15 years, I know that every client, space, and project is unique and needs to be approached with an open mind. My commitment, and my success in my work, comes from understanding my client's needs and providing them with the best design solutions for their individual spaces. My clients describe me as enthusiastic, creative, and personable. Our amazing choice of finishes, accessories and accents make customization both easy, fun and exciting.  What I love most about my job is that every day is different. What I find most rewarding is seeing the finished product and knowing that I have simplified a client's life and transformed their space into something beautiful and meaningful.  I enjoy problem-solving, the challenge of design, and meeting new people! To me, your home tells a story and you are the storyteller.
Cheryl Amodeo's Portfolio
I'm committed to listening, collaborating, and working with you to design a custom solution that will optimize any space in your home. Here's a collection of some of my favorite projects to help you get inspired.
The team at California Closets is amazing! Cheryl helped us create 3 great closets for our house. We didn't have much room but she made use of all the space! She was attentive, patient, and full of great ideas. The install was done in only 4-5 hours and we are very happy!

Cheryl and the CC team were absolutely amazing. They were patient, worked within my budget, and allowed me to have my dream closet that is truly customized for our family. Cheryl is one of the best providers I worked with during my new build. Her design and ideas were amazing! So committed to making sure I was getting exactly what I wanted (even through delays and several reiterations of design). I can't wait to design another space with her again.

Amazing job by California Closets in Shelton. We are thrilled with the work done! Loved working with Cheryl Amodeo and Installer Kevin did an amazing job. His work was impeccable. We could not have asked for more. Highly recommend. 5 stars.

My sales associate/designer (Cheryl) was absolutely amazing, she listened, provided feedback, and delivered! The installation was done by Juan, a perfectionist. Magnificent job!!!

I've loved everything about this experience - working with Cheryl was a dream - she was able to incorporate all our needs into her designs and the proposals were super reasonable. We priced out a few options and are so happy with our final selections. The install process was as smooth as it could be too! Our installer was so tidy and left the work area spotless too! I love walking into my new space, I feel like a new person and hope it stays as clean and organized as it is today!

Cheryl did a wonderful job with this project. She was really on top of everything and delivered. I would highly recommend this company.

Cheryl is great! Very thoughtful designer. I would definitely recommend her and California Closets.

You guys were great install was great and very tidy and clean. Vince and Cheryl created a great experience would absolutely refer to anyone who needed nice closets.

The designer Cheryl Amodeo was a pleasure! Incredibly knowledgeable and accommodating. The installers were top-notch. I highly recommend California Closets!

We had our primary bedroom closet redone by California Closets. The designer, Cheryl, was super helpful, friendly, and thorough. She really listened to what we wanted (matching our price point preferences, too - no unwanted upsell that would have put us off using this company) and came up with a great design for us. I also appreciated that California Closets worked directly with someone for demo/paint, so we didn't have to hire out separately for that. Both the demo crew and the installer were professional, efficient, and skilled. They also handled issues well - we had one shelf break during installation (not the installer's fault - from a fall), but they had it replaced in no time. We've been very happy with our closet and would use California Closets again!