Learn more about our TouchLessService™.
Read More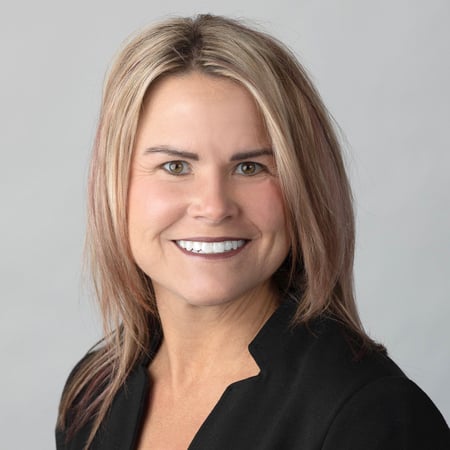 Cheryl Harvey
Senior Design Consultant
With over 25 years' experience with California Closets Philadelphia and 15 million in sales, I come to you with a passion for life and creativity. "Our opportunity, as designers, is to learn how to handle the complexity, rather than shy away from it, and realize that the art of design is to make complicated things simple." – Tim Parsey I strive to design better lives every day by listening to the needs of my customers. I will be patient, insightful, and precise, all the while keeping my customers' needs at the forefront. My promise is to lead you with passion, creativity, and expertise and leave you with an unforgettable California Closets experience.
Cheryl Harvey's Portfolio
Here's a collection of some of my favorite projects to help you get inspired.
Cheryl Harvey is AWESOME!!! I have done business with your company for years, and I will continue. Her plans are great, and her customer service is stellar.

My designer, Cheryl Harvey, did a superb job laying out the most efficient design as use of space! My installer, Drew, was on time, friendly, neat and clean and did a great job! I did recommend Cheryl and California Closets to my friend who saw mine and loved it!

Our experience with California Closets was excellent from start to finish!! Cheryl sat with me for several hours planning and designing our clothing, linen and pantry closets. She was attentive, patient, accommodating and insightful. She made excellent recommendations, especially in my master walk-in closet, which I am in love with!! Her designs are as functional as they are aesthetically pleasing. Cheryl followed up with me every step of the way. I thoroughly enjoyed working with Cheryl and will contact her again in the future! Drew did our install and I cannot praise him enough!! He was courteous, pleasant and hardworking from the moment he came in, to the moment he left.

I was very impressed with Cheryl Harvey from the very beginning when she scheduled my appointment, Cheryl was very professional in her approach to my schedule. I was even more impressed when she listened to our needs before she started trying to sell your product. Once she understood what we were looking for Cheryl started to measure all of our closets and put her mind to work on our design. After some discussion Cheryl completed the design phase and sold the job. Very impressive.

I have to be honest here. I thought my closet space was truly hopeless: small, dark and difficult to organize. But Super designer Cheryl Harvey came over and within a minutes had envisioned and drawn up a plan that was so beautiful and amazing I could hardly believe it. Even better, she was so delightful and easy to be around. We had tea and kicked around ideas like old friend. Needless to say, I ordered my new closet on the spot. Then, Chris Landis came to install it. Not only was installation scheduled a week earlier than planned (yay!) but he was on time and done in a flash. Another polite, professional person hard at work at California Closets. Bottom line: I couldn't have asked for a more beautiful closet. Really, it's just gorgeous. But that's not the only reason I'll call California Closets again. The product is solid, but your people are gold.

We've worked with Cheryl Harvey for years and it is always great. Design was fantastic and installation went off without a hitch.

Cheryl is amazing to work with - her expertise is fantastic and she really helps develop a great plan. She is highly professional and organized and always on time. Her communication and attention to detail are first rate. the product is decent and I have worked with her on multiple occasions over many years - it's just nice to work with someone on a regular, repeated basis who really knows her stuff.

I had an awesome experience! My designer, Cheryl Harvey, was fun to work with and made a suggestion that we paint the inside of my daughter's closet hot pink (which we did) and it looks amazing! Drew, the installer, was super nice, installed two closets in less than two hours and left the rooms cleaner than what they looked like when he arrived. My kids LOVE their new closets and have been showing them off to friends and family

Excellent. Cheryl was absolutely, 100% on top of everything. She could not have been more accessible.

Cheryl our designer worked with us to design a beautiful closet. She did a wonderful job marrying the traditional and modern styles of your lines for our end result. We love our new closet.

Everything was great, starting with the initial in-home consultation with my designer, Cheryl Harvey. She came up with a closet design that fit me perfectly. She guided me through the whole process, continually answering my questions as the installation date approached. The installers, Jason and Kevin, did a super job, and they were very efficient and professional. My closet has been transformed into a beautiful retreat. Cheryl Harvey and California Closets are the best in the business!

Cheryl, as always, is wonderful to work with. She does an incredible job collaborating with me (as a designer myself) and applying her vast knowledge and skills. The results are always so well thought out, creative, and well-received by the client.

I have worked with Cheryl and the staff at California Closets several times and everyone is wonderful from the initial consultation, through scheduling, and to the install. Everyone is professional and takes pride in their work.

Cheryl Harvey did a great job with the design, and Don Johnson did a great job with the install. I would highly recommend this dynamic duo to anyone!

My closet installer did a great job and was very professional. Cheryl as always was wonderful to work with. She makes the whole process of putting a closet together so easy and smooth. I love working with her.

Cheryl was absolutely amazing! We loved working with her through this entire process and her work is beautiful. We will definitely be back for other projects throughout our home. Thank you so much for making this experience fantastic!