Learn more about our TouchLessService™.
Read More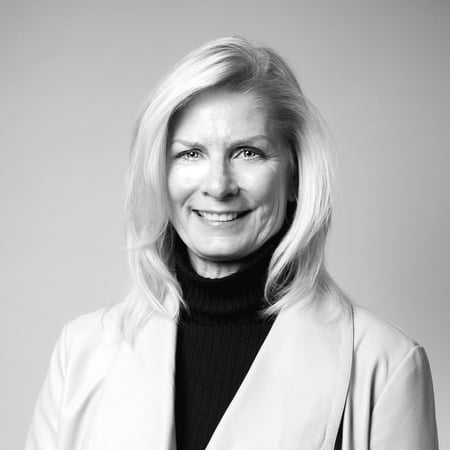 Cindy Anderson
Design Consultant
I take great pride in my work in delivering solutions that focus on precise design standards and special planning parameters. I do this by working closely with each client to uncover the unique needs of each project, and then producing a design that also fits comfortably into any given budget. It is great to be working with California Closets because of the access to industry leading tools and resources, including finishes that are unparalleled in style and value. If I had to pick one of the many things I enjoy about my position at California Closets, I'd have to say my favorite is returning to a client's home and seeing first-hand the transformation of an inefficiently used space into a beautifully designed, organized, functional area. I appreciate it when my clients tell me that I have changed their lives. It's true that any kind of storage – offices, garages, closets and pantries are personal spaces and I believe the way they are organized affects the efficiency of our day-to-day tasks. So…give me a call; let's get started on your project today!
Cindy Anderson, our design consultant, is very knowledgeable and professional. We used her several times already and we highly recommend her and her team.

Cindy, our consultant, was prepared, knowledgeable, and helpful in guiding our decision-making. She had a wonderful, warm personality and expertly gave us a great visualization of what we could have in our space.

California Closets is an excellent product with knowledgeable, dedicated designers such as Cindy. They have been a long favorite of mine. Solid build, I chose their platform for both of my residences to bring out the natural aesthetic of our home.

Cindy was incredibly responsive. She listened and developed a design with our needs in mind, and was happy to make the adjustment we requested.