Learn more about our TouchLessService™.
Read More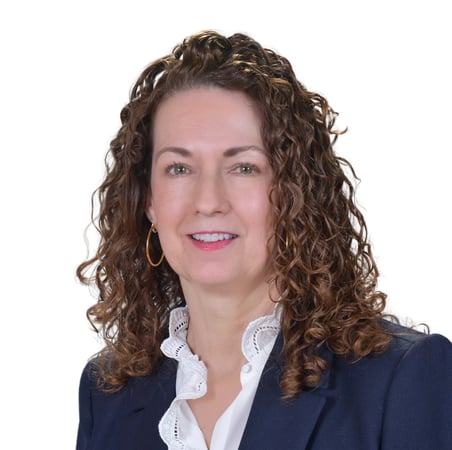 Ellen Paytas
Senior Design Consultant
When clients call California Closets, they are looking for a custom design incorporating high quality products and an installation completed with meticulous attention to detail. And to get that, they need an experienced and confident designer, as well as a partner to help solve their storage problems - and that's me! Prior to my tenure with California Closets, I worked as a commercial interior designer, so I have been designing interior spaces for over 30 years. I enjoy meeting interesting people, designing spaces in beautiful homes and offices, and have the satisfaction of having worked with hundreds of very happy clients over the years. I love designing all types of spaces – from small to large closets, family room media centers, professional home offices and elaborate dressing rooms. In collaboration with my clients, we choose the right options that result in the perfect design, custom to their needs and aesthetic. My designs have been showcased several times with professional photography, which you can see below on my page. Working with CCNJ is a dream come true for me and I know you will love working with us, too!
Ellen Paytas's Portfolio
I'm committed to listening, collaborating, and working with you to design a custom solution that will optimize any space in your home. Here's a collection of some of my favorite projects to help you get inspired.
My designer Ellen was extremely helpful and knowledgeable, answering all my questions through the entire process. The 2-man team that came in to do the build was extremely professional and friendly. They put drop cloths down from the entrance all the way to the second floor where the closet was being installed. Cleaned up and left like if no one had been there. Would definitely recommend!

I can't say enough about our extremely positive experience with California Closets. Great design, flawless execution, and an unfailingly friendly and professional attitude from all involved. Our small condo has been transformed, so we actually have more space than we ever would have thought possible. A great experience all around!

The process was great from start to finish. Ellen was very detailed and explained the project to us. She really helped us get our dream closets.

Our experience from beginning to end was the incredible. 10/10 would use again and recommend to everyone we know!

Professional, responsive, accommodating, transparent, and high quality. Ellen Paytas is an excellent designer. She is completely focused on client satisfaction. She minds every detail. The installation crew was extremely professional, friendly, and skilled. Highly recommend.

My design consultant took her time to understand and bring to life my vision for the walk-in closet. She was very professional and patient. She answered all my questions and provided input that was helpful in the decisions that I made.

The designer Ellen was great! She was very detailed, patient and realistic with my options. Her presentation and design was awesome! I would highly recommend California Closets.

Ellen Paytas is excellent! Easy to work with, she listens to your views and tries to accommodate all your ideas. Thank you Ellen for wonderful experience!

Ellen Paytas from the NJ location has been such a pleasure working with and I will continue to work with her on future projects.