Learn more about our TouchLessService™.
Read More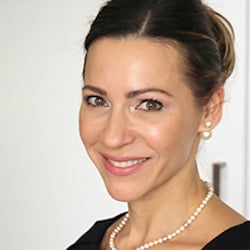 Jacalyn Ollivant
Sales Team Leader
Jacalyn has worked in design since 1991. She previously owned and operated a small interior design company and was an antique dealer. Jacalyn's approach to closet design is to work out the functionality of the closet for the client first and then layer form to create a well designed space that is both practical and beautiful. "I love merging the needs of my clients with their space, budget and personal style to create an end result that is both beautiful and functional."
Jacalyn Ollivant's Portfolio
I'm committed to listening, collaborating, and working with you to design a custom solution that will optimize any space in your home. Here's a collection of some of my favorite projects to help you get inspired.