Learn more about our TouchLessService™.
Read More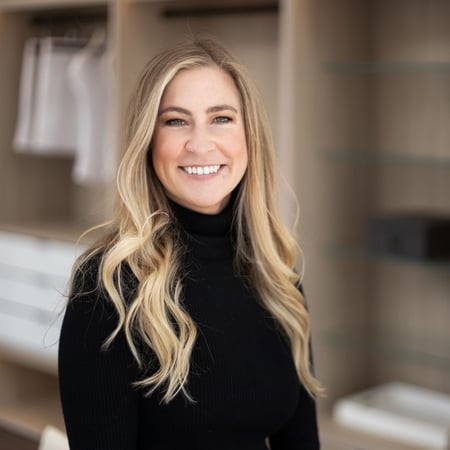 Jacqueline Hassenstab
Design Consultant
One of my main passions in life is always making home feel like home. From interior designs to closets, it's essential to have a space that brings serenity and comfort. Designing spaces has always been a passion of mine since I can remember. I enjoy working with many different clients and coming up with solutions that meet their needs. Since working with California Closets, it has brought light and more meaning to this concept. Having storage is so essential in NYC and constantly pushes the boundaries of creativity, which makes this career fun and exciting! Having the right storage solutions is very important in the functionality of your everyday life and helping clients achieve that can be so rewarding. It's exciting to hear the outcomes after a client's installation and how thrilled they are with the spaces. I always look forward to the next project as you never know what new exciting spaces I'll be designing!
Jacqueline Hassenstab's Portfolio
I'm committed to listening, collaborating, and working with you to design a custom solution that will optimize any space in your home. Here's a collection of some of my favorite projects to help you get inspired.
Loved working with the designer, Jacqueline, and also had a great experience with the installers.

Jacqui was great - she understood what we wanted and delivered a wonderful product. Can't wait to move in and be able to use them!

Very professional and kind employees. The installation was on time, quick and clean. Very very happy with the final product.

Jacqueline is amazing, she completely understood what I needed and provided a solution so quickly we didn't have to rethink anything. She helped me select a finish that I otherwise would not have thought to use, I cannot wait for the final product.