Learn more about our TouchLessService™.
Read More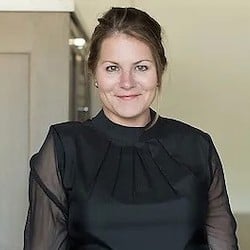 Jennifer Paddock
Design Consultant
After designing residential and commercial interiors for 16 years in the Southeast, Jennifer made the move to the Midwest in 2021 to be closer to family in Chicago. As an NCIDQ licensed interior designer, Jennifer is a professional guide during the closet design and space planning process. From years of experience, Jennifer knows that listening, acknowledging, developing, designing and executing are the main ingredients for successful design. Jennifer's ability to interpret a client's vision makes her in-valuable for custom closet designs. "When you don't cut corners and ensure every last detail you agreed on is in place, a project becomes successful." I feel honored when clients invite me into their home to assist them with a project. Conquering client's goals and bringing their vision to life is the mainstay of why I got into this field. Specializing and honing my skills in the closet arena has been a dream of mine for many years. I'm proud to work for a company that strives for excellence from the beginning to the end of every project no matter the project size.
Easy to work with and HONEST.

Great experience with California Closets. Jennifer was great to work with. I will definitely use them again.

Jennifer and the installers were excellent!

Loved my experience working with Jennifer. We are doing a big remodel of our entire house and I needed some ideas and expertise and Jennifer provided that in a big way. Unfortunately, we had some unforeseen expenses and have to wait on the closets. Jennifer was professional, accommodating, friendly and extremely personable.