We're Hiring! Find Jobs and Apply Today
Read More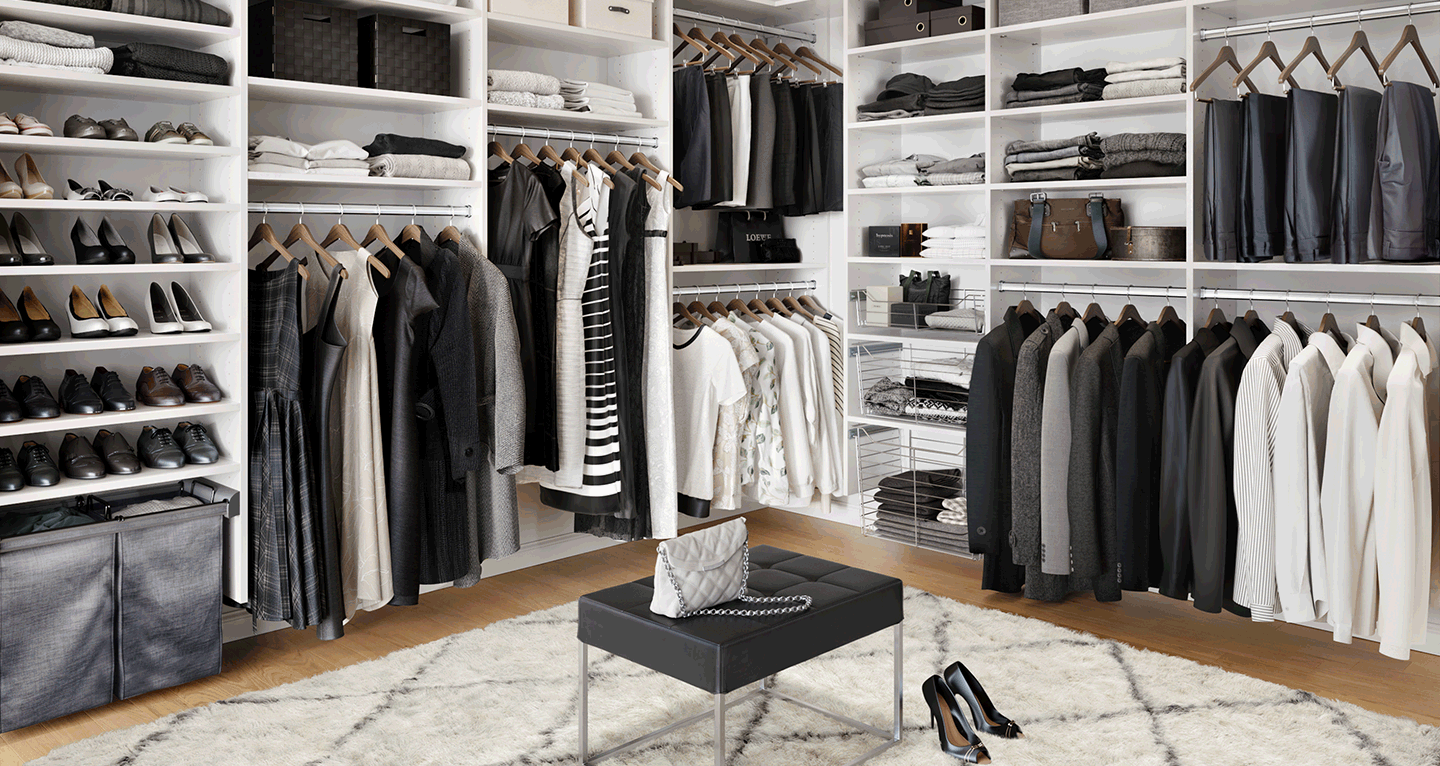 California Closets Chicago
Serving Illinois, as well as Milwaukee, Grand Rapids, northern Indiana, and eastern Iowa, California Closets Chicago works to understand your exact needs, style, and budget to create custom storage systems that are both beautiful and functional. From walk in closets and Murphy beds to kitchen pantries, wine bars, and home offices, our professional closet designers are experts in the art of home organization. Once you're ready to explore custom design ideas for your space, schedule a complimentary in-home or virtual consultation. Together, we'll collaborate with you on every step of the process and on your schedule. California Closets is distinguished by a legacy of innovation, organizational expertise, quality craftsmanship, and design authority. Our teams of professional design consultants and installers are dedicated to providing an exceptional experience throughout the entire process of creating and installing organizational systems for the whole home. Find us in Chicago, Illinois and surrounding locations near you.
I've been using California Closets for 25 years, I would never go anywhere else. From my designer to the installers, they treat me like a star.

It's been a great experience! We have one more closet to do and we will have a complete California Closets home!

I was surprised that your installer braved the effects of the snow storm and showed up. Considering that we had almost two feet of snow to deal with he was able to complete the install. All in all we are very pleased.

I couldn't be happier with the process or my closet. I love my new closet and the storage space seems to have doubled with the addition of my California Closets system.

Our designer was very detailed in her work of measuring the closet and sitting with me to determine the best plan to maximize space. The installer arrived right on time (a rarity with every other company I deal with). I had to leave for work and didn't have any hesitation to leave him alone in my place. When I came back everything was finished and you couldn't tell that anyone was in my place. I would and already have recommended California Closets to my sister and would to any other people that ask.

I liked the promptness of the order and the quick installation time. Everything was done very professionally. Our designer was a dream to work with and very helpful. I look forward to enjoying my closets for many years!

Easy breezy – the decision was made while looking at the closet several design options to choose from. The designer really listened to what we wanted and needed. Installer was on time, pleasant, got the job done and it looks fantastic. LOVE all my shoe cubbies!

My closets turned out to be just what I needed! I wonder why it took me so long to call you. I show everyone who comes over to my house the two closets that were done by your company. They are shocked and are in agreement with me that they look awesome.

I really enjoyed the entire experience. This is my second purchase. The call in was taken by a courteous and professional person. The designer was great and the quote met my expectations. Consultation and install appointments were set up timely and perfect. Installer was professional and helpful. Always a great experience with your company.

Your designer and I worked together to come up with the perfect set up for my needs. I had used California Closets in my previous home and we came up with something quickly. She was professional and a delight to work with. The installer also did a fabulous job and was very nice to deal with.

The design uses every inch of our closet efficiently, the product is functional as well as aesthetically appealing, and it was installed in two hours!

We have had 3 closets done over the years and each one is done in the same quality. Our design consultant made it a great experience and guides us all the way through. Your installers are very professonal and get the job done.
VISIT A SHOWROOM IN CHICAGO
Visit the Deerfield or Lombard showrooms to get an up-close look at California Closets' high-quality systems, unique finishes, and accessories offered. When you are ready to explore custom ideas for your space, schedule a complimentary showroom or in-home consultation.
Our Process

Starting with a complimentary virtual or in-home design consultation, we'll collaborate with you to create the perfect solution for you and your home.

IDEAS OF ORDER

Discover Vol. 5 of our award-winning magazine and the stories that reflect our deep connection to where we live.
Favorite Local Projects Near Chicago
We'll collaborate with you to make every room in your home work better for you. See some of our favorite projects right here in Chicago.
Custom inserts for the jewelry maven

Love to accessorize? Then showcase your "treasure" with a closet system incorporating functional storage.

Kitchen organization tips for the gourmet chef

Do you often entertain and cook here in Chicago? Then you need to have a kitchen that reflects that.

One car garage to two

Living in the city means you probably have less space than you'd want.
Meet Our Designers
The best in Chicago
From an initial conversation through design and installation, our expert design consultants will guide you through the California Closets process and collaborate with you every step of the way. They are committed to serving you and believe that exceptional design can help us all live more organized and happy lives.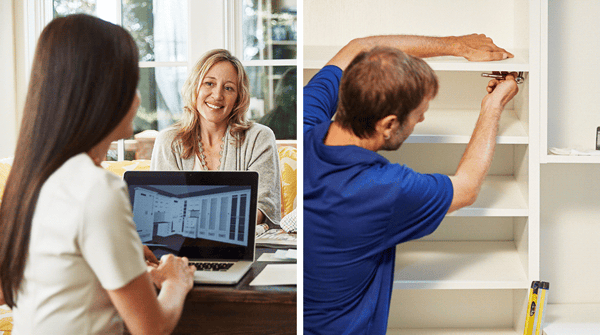 Career Opportunities
Join us in our mission to design better lives through custom storage solutions and organization. At California Closets, Chicago, Illinois, we pride ourselves on being an outstanding employer that offers excellent benefits, competitive salaries, and professional development.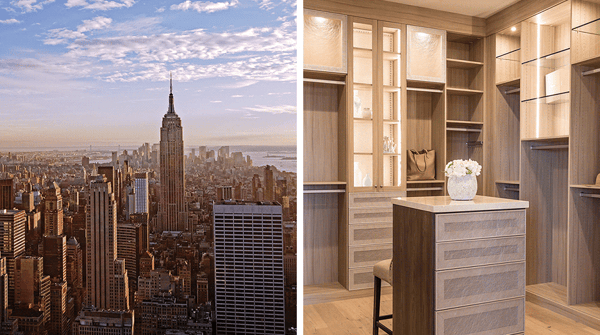 To The Trade
Throughout our more than 40 years as the leader in custom storage, we've worked as a trusted partner on thousands of projects with some of the most talented home professionals. To collaborate on your next project, join our Trade Partnership Program today.