Learn more about our TouchLessService™.
Read More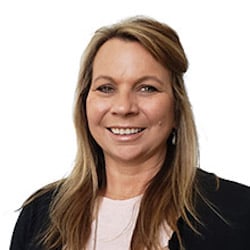 Jodi Palmer
Design Consultant
I have been a Designer at heart since I was 6 years old. I used to sit and design "floor plans" with my grandfather. From there, my love of design grew. As an adult, I would design family and friends outdoor landscapes, home color palettes and even take my creativity to design amazing parties and events. I grew up in a Real Estate family and soon took my designing to staging homes for sale which eventually led me to California Closets and being able to work with clients and design at all levels to help them with their organization and overall aesthetics of their projects. PS - I even designed a Tiny Home community! I love to see the outcome of my designs become a reality for my clients and in order for that to happen, it's important to listen to their needs, wants, desires and then create it for them!
Jodi was professional, friendly & had a very creative ideas, this is all before I see her actual plans so I'm excited.

The experience was all I had hoped for and more. The designer process with Jodi Palmer was amazing. She totally understood my goals and worked around any limitations my space presented. you would think the best part of the process was the end result of my beautiful closet.. and it is becoming a wonder to behold but actually the most satisfying element of the process was watching Jodi help my husband embrace the process and the design!

Couldn't be more happy with Cal Closets!! The designer Jodi did a phenomenal job and the installer did amazing as well. Everyone is very professional and a pleasure to work with. Highly recommended!!!

They moved mountains to squeeze out project in as my wife had terminal cancer. Jodie the designer was talented and kind and the installer Nasser was amazing. I can't say enough good things about my experience!