Learn more about our TouchLessService™.
Read More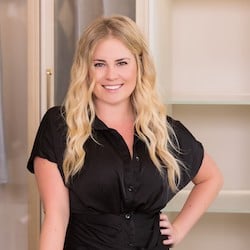 Justee Lundquist
Sales Lead + Senior Design Consultant
Having more than 10 years of design background, both fashion and interior I have a good eye for detail and a fresh take on each individual space! I bring a good blend of creativity, function and flare to each project I take on. Collaborating with my clients we can make a problem area into one of their new most used and favorite spaces in the home!
Justee Lundquist's Portfolio
I'm committed to listening, collaborating, and working with you to design a custom solution that will optimize any space in your home. Here's a collection of some of my favorite projects to help you get inspired.