Learn more about our TouchLessService™.
Read More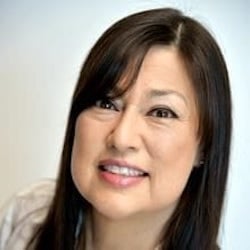 Kariann Sinko
Design Consultant
Even though I don't have a half a dozen throw pillows meticulously arranged on my bed I'll be the first to help straighten and fluff because I TOTALLY "get it". Where some people may think if "no one" is going to see something what's the point?! I say they've forgotten about the ONE "someone" who matters the MOST. ME! (or in your case, that's YOU!). When I walk into ANY space that "first look" is CRUCIAL! It's more than just wanting things to look nice or pretty. For me it's a FEELING… a moment of "Aaaah!". And I believe it sets up the entire energy of how I will experience that space, regardless of what it contains, what I'm doing or how long I'm there. Having things neat and orderly not only means I'm better able to access them, but it's also a way that I get to THANK myself for the hard work I put into attaining them. This is why after nearly 25 years of Luxury Retail Sales, Media Promotions, and Marketing I decided to begin a brand new career as a Design Consultant with California Closets. I don't think of it as "reinventing" myself, but rather honoring my own values through my work and celebrating and refining the natural gifts and talents that I feel blessed to have been born with. My goal is to help others experience countless moments of Zen in their own homes, and my hope is that in doing so TOGETHER we will make EVERY nook, cranny and corner of our amazing World ever more peaceful, productive and of course lovely.
Kariann has been incredibly helpful. She's spent a great deal of time working with us and our oddly shaped closet. She's been great!

Downtown Summerlin Las Vegas store is the California Closet we used. Our designer was Kariann Sinko. She came to our home measured everything and understood our priorities. Let us know next steps and designed 3 different Closets at different price points. She was thoughtful, professional, knowledgeable, prompt and friendly. There were no supply issues and our closet was finished on time. Our closet turned out amazing!! I highly recommend California Closets and working with Kariann.

We just finished our second project with Kariann! Beyond happy with the new closets and office we got! Kariann was very patient and helped us get where we wanted to with the spaces. She listened to us and what we wanted to achieve, and with her wonderful ideas and great suggestions, we ended up with two amazing new spaces. Her knowledge and professionalism are greatly appreciated! Can't wait to do another project with her!

We have never used a professional closet designer until now. KariAnn Sinko was our design consultant that we found in Las Vegas. KariAnn was professional, knowledgeable and friendly. We had dealt with many subcontractors while building our home, and by far, she was the best one we encountered. From helping with design, coordinating installation and follow up visits and phone calls, she provided stellar service throughout the entire process. Our home build was 80+ miles from Vegas, yet she still made the trip to ensure our satisfaction. We will definitely recommend KariAnn and California Closets to friends/family in the future and again appreciate the level of service we received. Job well done!

The entire experience has been rewarding. Transforming a small bedroom into a multi functional guest bedroom/office space to include loads of storage seemed impossible at first and quite overwhelming. But with advice from a seasoned professional designer, Kariann Sinko at California Closets, quality goods to select from and expert installation, the results are outstanding! My sister and I are so pleased. 

We love it. We love it. We love it. Our new closet is stunning. Design Consultant Kariann Sinko helped us design the closet of our dreams and did not settle for anything less. She listened to our suggestions and incorporated them into the plan along with what made sense for our situation. Installers Eddie and Armando were friendly, fast and efficient.

Kariann was the absolute best. She was knowledgable, creative, was great with communication...the best.