Save up to 25% during our Friends & Family Event!
Learn More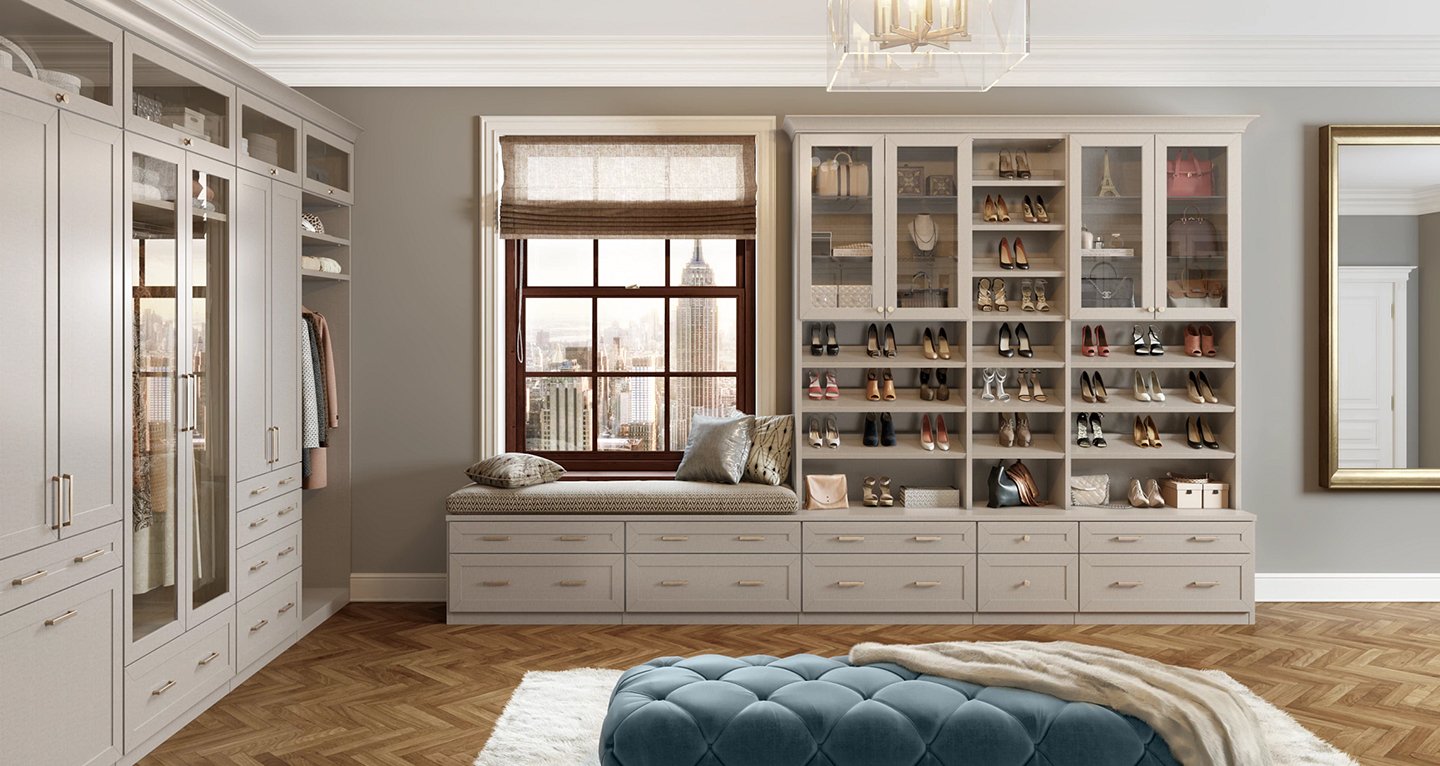 California Closets Las Vegas
Serving Southern Nevada, including Henderson and Summerlin, California Closets Las Vegas works to understand your exact needs, style, and budget to create custom storage systems that are both beautiful and functional. From walk in closets and murphy beds to kitchen pantries, home offices, and entertainment centers, our professional closet designers are experts in the art of home organization. Once you're ready to explore custom design ideas for your space, schedule a complimentary in-home or virtual consultation. Together, we'll collaborate with you on every step of the process and on your schedule. California Closets is distinguished by a legacy of innovation, organizational expertise, quality craftsmanship, and design authority. Our teams of professional design consultants and installers are dedicated to providing an exceptional experience throughout the entire process of creating and installing organizational systems for the whole home. Find us in Las Vegas, Nevada and surrounding locations near you.
I was very happy that I went with California Closets: the price was in line with the quality. Guys showed up when they should have and took great pains to make sure that everything was covered. I was extremely happy with the end result. Everyone who has seen my closets wants to hang out there. I would definitely recommend them 100%.

Excellent from start to finish! I love, love, love my new closet! Andrea, Erin and Juan did a marvelous job, thank you 🙂.

Closet looks good! Great designs and the price was perfect!

The appearance of my cabinets is breathtaking and the workmanship is exceptional. I would highly recommend California Closets, for perfection is their obvious attribute. Thank you so so much.

Excellent job from the beginning to the end! Great designer and great install team. I was very impressed with the communication aspect as well. Great job!

This is my 2nd experience with your company and I have had nothing but great service from initial visit to completion. I would highly recommend your company to anyone.

The transformation of our crowded messy closet was amazing. The installers helped us to pick out a color for the walls that worked out perfectly. They were very neat and meticulous in their work and everything was installed as planned. Also, Penny, our California Closets consultant and designer, was so patient with us as we made several changes to the original plans. And she was very helpful in guiding us through the entire process.

It is all about your team from start to finish! The products are fine. The prices are very reasonable. The quality is top rate. But I'm sure I could find top quality products if I looked hard enough and was willing to pay much more than I did. However I'm not sure I could find a better team of people than those that worked with me.

My design consultant was exceptional to work with, not only because of her creative designs but her professionalism and ability to meet and even exceed my expectations. When dealing with a company or vendor I look at two things only: quality & service. I am happy to say California Closets was able to meet both areas.

My consultant was the most professional, talented, hands-on designer. My experience with the owners completes the comfort and care. I will always use California Closets and will share my happiness with everyone! Thank you very much!

My empty, useless closet is now useful and wonderful. I use the room as an office and I can store many items including the photo albums from my mother's home. I had nowhere to put them in our previous closet except on the floor. I intend to have at least two more of my reach-in closets converted after the New Year. Your staff and installer were professional, friendly and knowledgeable.

I chose California Closets because of the superior work they do and the superior product they stand behind. This was an exciting and pleasurable experience for my husband and the end result after the installers left was just beautiful. Now I can spend some time putting clothes and linens where they belong in their new wardrobes. Outstanding from start to finish.

The experience was excellent. The choices and features are amazing. Our design consultant immediately grasped my vision and created a computerized image of what the finished product would look like. Installation was scheduled at our convenience and was completed perfectly. I am pleased with the quality and look of the finished product.

I am very pleased with the quality of the closet organizer and the beautiful job the installer did. I would highly recommend this company to anyone!

We had California Closets in our last house for 25 years. When we recently moved, having California Closets was a top priority as we planned the house. It's maximized our space and has just made living here easier. They are a wonderful team to work with and really listen to your needs!

I liked being able to see completed examples in the showroom prior to ordering. The finished product is beautiful and very functional. When we are ready to have our other closets done you can be sure we will contact California Closets to do the work.

Our designer was wonderful, very helpful, and open to what we wanted in the design. The installer was neat and cleaned up after the installation. Love the look of the closet and all the space it has given me for my things. Can't wait to fill it up. Thank you again California Closets. I certainly plan on using your services again.

I frequently use California Closets in my client's homes and am always impressed with the finished product and the level of service they provide.
VISIT A SHOWROOM IN LAS VEGAS
Visit the Dean Martin or Summerlin showrooms to get an up-close look at California Closets' high-quality systems, unique finishes, and accessories offered. When you are ready to explore custom ideas for your space, schedule a complimentary showroom or in-home consultation.
FRIENDS & FAMILY SAVINGS EVENT

Now through December 31 you can save 25% on your customized built-in storage solution that includes backing. We'll even remove your existing system for free! Book your complimentary consultation today.

THE IDEAS OF ORDER PODCAST

Our new podcast with designer and HGTV star Jeremiah Brent features candid conversations on the spaces that shape us.
Favorite Local Projects Near Las Vegas
We'll collaborate with you to make every room in your home work better for you. See some of our favorite projects right here in Las Vegas.
Six fun and functional utility room organization ideas

Here are six fun tips from our California Closets' designers what will completely transform your laundry room.

10 favorite storage design trends for 2017

The designers from California Closets have put together a list of the top eight storage trends for this year.

Important tips to consider when designing your closet

It's important to have a functional, organized closet to beautifully store and display all of your outfits.
Meet Our Designers
The best in Las Vegas
From an initial conversation through design and installation, our expert design consultants will guide you through the California Closets process and collaborate with you every step of the way. They are committed to serving you and believe that exceptional design can help us all live more organized and happy lives.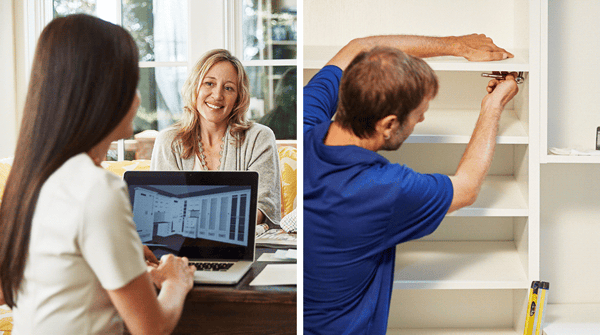 Career Opportunities
Join us in our mission to design better lives through custom storage solutions and organization. At California Closets, Las Vegas, Nevada, we pride ourselves on being an outstanding employer that offers excellent benefits, competitive salaries, and professional development.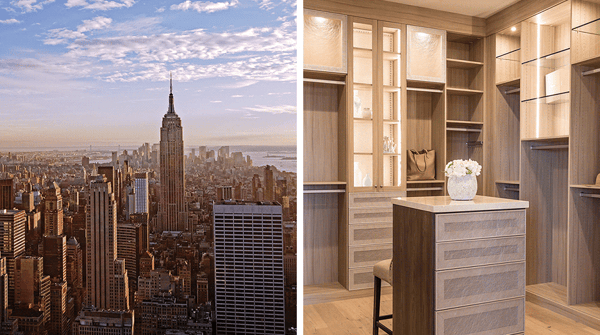 To The Trade
Throughout our more than 40 years as the leader in custom storage, we've worked as a trusted partner on thousands of projects with some of the most talented home professionals. To collaborate on your next project, join our Trade Partnership Program today.