Learn more about our TouchLessService™.
Read More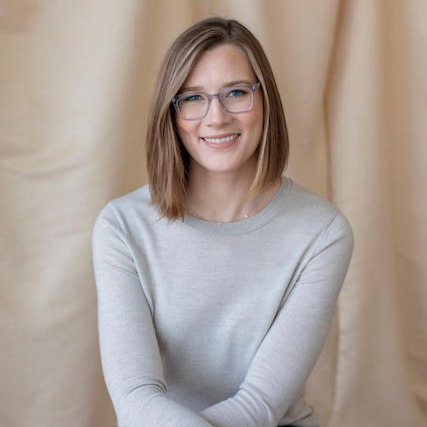 Katharine Pepple
Design Consultant
Organization has always been a top priority throughout my life. Being a design consultant allows me to combine the necessity of function with the intentionality of form. I love working with clients to develop a space that serves their needs and matches their wants. My education has been a mixture of both design theory and organization practice with a Bachelor's Degree in Art History and Museum Studies and a Master's Degree in Education. I came to California Closets once realizing my interest in applied design. I'm eager to help clients create spaces that offer unique solutions to their requirements with designs that excite!
Katharine Pepple's Portfolio
I'm committed to listening, collaborating, and working with you to design a custom solution that will optimize any space in your home. Here's a collection of some of my favorite projects to help you get inspired.
Katharine Pepple is INCREDIBLE. She is so professional, detail oriented, patient, responsive, creative and pragmatic. My experience working with her is the reason I chose to go with California Closets. She is a gem!

I loved the ease of the process that resulted in our custom wardrobe and closet doors. The quality of materials, Katharine's attentiveness, honesty, and access during the entire process, and the general experience with California Closets exceeded every expectation I had. Kudos to everyone involved with our project.

Katharine was/is extremely helpful. We went into this thinking it would be outside our budget. Katharine was able to show us ways to fit our budget and also update our bedroom to out satisfaction.

Katharine Pepple was amazing! She was extremely helpful, creative and listened very well to help us design the space we have been dreaming of for over 5 years. She was also very accommodatin to meet with us early on a Saturday after our consultation.

Katherine was great. She created a simple design that wasn't outrageously expensive and was transparent about the price - as opposed to creating an expensive design that I would fall in love with and then drop a huge price tag!