Learn more about our TouchLessService™.
Read More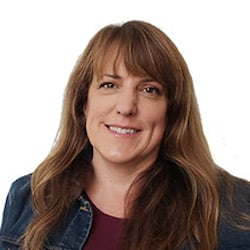 Katy Milton
Design Consultant
My design philosophy stresses form and function in solutions that will work today, tomorrow and in twenty years. Life is dynamic and ever-changing and your storage solutions should reflect that. I believe simplifying the chaos of your surroundings will simplify your life. I have been obsessed with design and organizing since getting my first dollhouse when I was five years old. While working in the software industry I was continually being asked to design and organize my colleagues work spaces as well as the homes of family and friends. I decided to make my passion a career and joined California Closets in early 2012. I love that every day is a different puzzle to piece together. Working at California Closets gives me the opportunity to create sophisticated storage solutions and help my clients simplify their lives. I love our Italian-inspired Tesoro finishes. The colors and textures remind me of nature; sand, sea and sky. "The architect should strive continually to simplify; the ensemble of the rooms should then be carefully considered that comfort and utility may go hand in hand with beauty." – Frank Lloyd Wright
Katy Milton's Portfolio
I'm committed to listening, collaborating, and working with you to design a custom solution that will optimize any space in your home. Here's a collection of some of my favorite projects to help you get inspired.