Learn more about our TouchLessService™.
Read More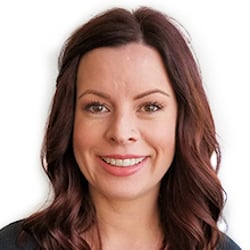 Krista Swinyer
Design Consultant
"An Interior is the natural projection of the Soul" — Coco Chanel Customer Service has played a large role throughout my career. Creating a good rapport with my clients by listening, observing and creating a space that will simplify and add beauty to their home is my main goal. At California Closets, we strive to exemplify the meaning of Customer satisfaction. Having the pleasure to meet clients at their home where they make memories, create happiness, and live day in and day out is my favorite part of my job.  To create an organized, more functional and livable space for an individual or family makes for a very rewarding career. With my background in Aesthetics and Customer Service, I am confident in designing a space that includes simplicity, beauty, and functionality that will last a lifetime.  It is such a pleasure to work for California Closets where we provide not only an outstanding experience, but an outstanding product. I look forward to working with you! "Products that are remarkable get talked about" -Seth Godin
Krista Swinyer's Portfolio
I'm committed to listening, collaborating, and working with you to design a custom solution that will optimize any space in your home. Here's a collection of some of my favorite projects to help you get inspired.