Learn more about our TouchLessService™.
Read More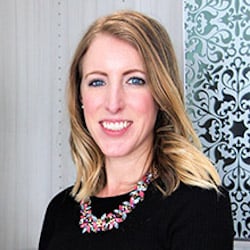 Kristie Fisher
Design Consultant
I have always had a passion for organization, even as a child, so what better career for me than as a design consultant for California Closets? What I love most about my career at California Closets is working with our clients! Every client has different needs, aesthetics, and spaces, and it's my commitment as a design consultant to provide them with functional storage solutions that enhance their home and their lives. I truly believe that your home should be your sanctuary where you can feel happy and relaxed. Your home is a reflection of you, and I look forward to working with you on turning your home into your very own sanctuary.
Kristie Fisher's Portfolio
I'm committed to listening, collaborating, and working with you to design a custom solution that will optimize any space in your home. Here's a collection of some of my favorite projects to help you get inspired.