Learn more about our TouchLessService™.
Read More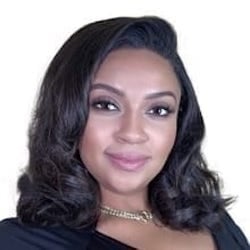 Krystal Tindle
Design Consultant
I started my professional career as a manager in the beauty industry. My work in the industry served a great purpose in my life as I took immense pride in exceeding a client's expectations. A few years ago, I decided I wanted to venture out and pursue a path in design and began my career as a closet designer. I enjoyed my time at my previous company, but realized it lacked what was needed for the professional growth I was seeking. I then discovered this amazing company, California Closets. California Closets is everything I thought it would be and more. Working here has taught me to learn and adapt in any situation, captivate my clients with amazing design, and provide exceptional service and professionalism. California Closets takes pride in exceeding clients' expectations just as I always have. Their commitment to service and quality products exceeds both customer and employee expectations.
Krystal Tindle's Portfolio
I'm committed to listening, collaborating, and working with you to design a custom solution that will optimize any space in your home. Here's a collection of some of my favorite projects to help you get inspired.