Learn more about our TouchLessService™.
Read More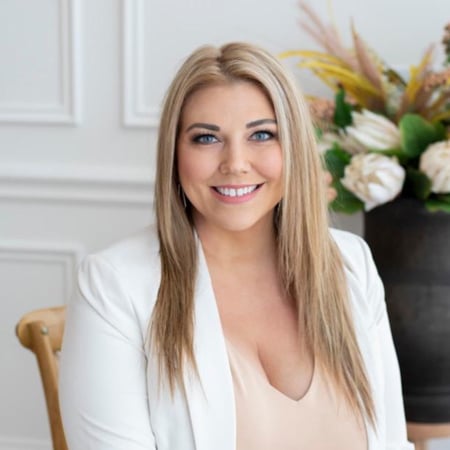 Lisa Fraser
Design Consultant
I have worked with Lisa Fraser on 6 projects now and this will be my 7th. She is so fun to work with and is very knowledgeable. I appreciate her fresh ideas and supportive personality. It is comforting to work with someone who wants to help and be a part of the solution. Her experience is paramount to getting the job done. She knows her product and is therefore able to be an asset in the creation of something new and different. She is an asset to your team. Thank you!

Lisa is a pleasure to work with. After coming up with the best use of space for our little coat closet, she later contacted me with another suggestion to improve its usability. When she was in our home she made every effort to understand what was stored in the closet and how we used those things. She designed our master closet last spring. Going to California Closets was one of the best decisions we made.

Lisa Fraser, our consultant was wonderful. Has a true eye for design and functionality. We so appreciate her talents and look forward to working with her again! Ryan, the installer was equally amazing. Neat, fussy and professional. We are super happy with or bookcase and know we will enjoy its many uses. Thank you both!

I love the ease of the process. My designer rep, Lisa Fraser is just amazing. She is knowledgeable about her products and full of ideas to help mainstream the process. I can tell that she loves and believes in what she represents. When I first called California Closets, it was to upgrade my teenage daughter's closet to give her more space for her growing wardrobe. I never imagined that I would then do my son's closet, my mud-room closet, and my broom closet. They all look great. I am now working on my laundry room. The quality of the product is exceptional, so the money that I am spending is well worth it. A great product with great service. I could not be happier!

Lisa Fraser designed an outstanding pantry for me. I am thrilled with the result! She listened to my needs, while at the same time offering great ideas to consider incorporating in the final design. I am very pleased that I contracted with California Closets for this project and I plan to use them in the future. Also, my installer Jim was professional, courteous and completed the job in a very timely fashion.

Knowledge, consideration of customer's wishes and careful listening were all displayed. An excellent representative for California Closets. Lisa even took some time to share the mission and workings of the California Closets Company. Your representative did not try to ""sell""me a plan... I felt she was customizing it for my needs and I am 86 years old. She was not speaking over me; she was speaking with me. Thank you.

Fantastic experience all the way around. Design services are so helpful. Lisa has great ideas and really took the time to understand our family's needs and how we plan to use the space. Installation is quick and easy. Professional service all the way through the process. A premium service totally worth the investment. Life changing organization!!

AMAZING!! So thankful we have such an attentive, smart, customer-oriented designer!! We absolutely love Lisa and will recommend her and CA Closets to anyone and everyone we know in the future.

Fantastic. Gorgeous. Easy. Seamless. Our designer, Lisa Fraser, is amazing...talented and responsive. Our installer, Chis, is a craftsman and an artist. Both are so kind.

From our design expert to our scheduling person, in gallery help and installer...all were stellar. Professional, polite, on time...caring about our needs and our budget. I would highly recommend their services!