Learn more about our TouchLessService™.
Read More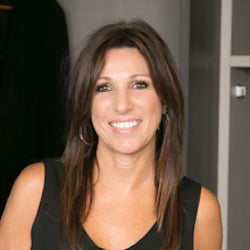 Lori Ramos
Design Consultant
As a designer I have spent a lot of time thinking about space, so 5 years ago when I became a designer at California Closets my horizons extended and my imagination expanded. Today, I am recognized as a Senior Designer with one of the most innovatedand trusted companies today. My expertise allows me to collaborate and partner with people to bring together their objectives and make their dreams a reality. These visions go way beyond "closets" but have taken me to a broad range in design – from garages to pantries, from home office to media centers. California Closets as allowed me to take these designs on a whole new life using the most current trends and cutting-edge technology, like our 3d Cad program. As a designer who brings insight and creativity to my clients, the relationship would not be complete without the finest team of installers to finish it up. The true professionalism of the staff that has earned California Closets the reputation of superior service and impeccable design over the years. So when people ask why did I choose California Closets – I just simply answer – Why wouldn't I?
Lori Ramos's Portfolio
I'm committed to listening, collaborating, and working with you to design a custom solution that will optimize any space in your home. Here's a collection of some of my favorite projects to help you get inspired.