Learn more about our TouchLessService™.
Read More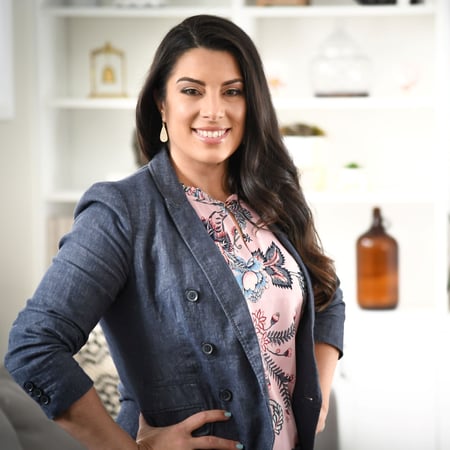 Maria Castro
Design Consultant
As a designer with California Closets, nothing makes me more at ease knowing that everything has a place. I have a great passion for helping my clients achieve this as well. Organization and a proper relationship between form and function has always been important to me. It is my goal to assist my clients in creating a useful space based on their needs and wants. Designing better lives is really what we are trained to do. From the initial consultation, to the design process, we transform a space to meet your needs. Our 3D CAD software makes it easy for our clients to take part in the creativity during the design process. The relationship building and partnership between myself & my clients is the best part! Their vision plus my expertise allows us to collaborate to create exactly what they are hoping for.
Maria Castro's Portfolio
I'm committed to listening, collaborating, and working with you to design a custom solution that will optimize any space in your home. Here's a collection of some of my favorite projects to help you get inspired.
Maria Castro was an excellent salesperson. She assisted with the closet design and helped us through the process. When we had delays in the renovation project she was accommodating and revised the installation date several times.

With Covid-19 and living in a different state, planning 4 closet designs can be a challenge. However, Maria Castro with California Closets NY NY did an excellent job hearing what we needed and designing the perfect closets all on zoom. I highly recommend Maria. She managed the design and the installation, which was professionally done and all the work was done in a timely fashion.

Mario Castro was my design consultant. She did an excellent job reviewing and suggesting changes to our closets, for which she was also available at all times for questions. A seamless process, which takes on importance in this pandemic era. In brief, we described what we wanted and she drew up an ideal plan with multiple options for change and finish. The installation was also superb, respectful with our family life and WFH situation. Two thumbs up across the board!

Amazing designer Maria comes prepared with her laptop and designs your closet as you discuss your needs and wants. You pick out your materials. Any changes are easily done. The installation was great, cleaned up everything before they left.