Learn more about our TouchLessService™.
Read More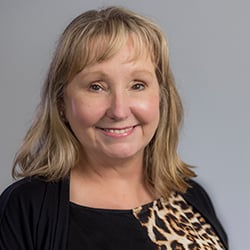 Rhonda Denardo
Design Consultant
I recently finished my position as a Design Assistant for Design Build Firm in Warrenton, VA while I attended Marymount University to get my Master of Arts in Interior Design. My prior experience as a management engineer and current experience as an interior designer make me the perfect person to walk clients through their options to enhance living and help clients in decision making. I think of myself as an artist and scientist who creates solutions for interior environments which are functional and attractive based upon an understanding of human behavior and grounded in training and experience of technical skills. With six years of experience in Interior Design combined with fifteen years of experience in a management engineering science field, I take problem solving and engineering skills combined with creativity to create solutions that flow for the user and provide seamless functionality. Lifelong learning combined with years of leadership in the workplace and church community demonstrate an inward drive with an outward focus.
Rhonda Denardo's Portfolio
I'm committed to listening, collaborating, and working with you to design a custom solution that will optimize any space in your home. Here's a collection of some of my favorite projects to help you get inspired.
We are so excited! I really appreciate how well you have worked with us. I felt like I was working with a friend who just happened to be a designer. Thank you

I have had consults with 4 custom closet companies, and thus far, Rhonda has been outstanding, building a fantastic closet and pantry which is perfect for my needs and offering great suggestions and ideas, thinking outside the box to make corners work.. She has been great. of my 4 meetings, this was by far the best.

Very professional and will try their best to accommodate you. Extremely cheerful and understanding, including the sales as well as the installers.