Learn more about our TouchLessService™.
Read More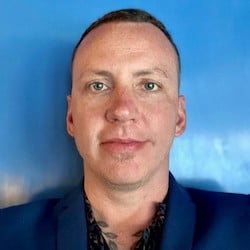 Robert Carr
Design Consultant
There's something to be said about taking pride in what you do. From organizing the most complex spaces to simply elevating the modest. Finding the perfect balance between design and function is a challenge that I happily accept. I love collaborating with my clients to create a space that will make their lives easier, more beautiful, and better than it was before.
Very professional, knowledgeable about the business, detail oriented during measurement and design discussions, friendly. Working with Robert helped us build great trust about our designer, quality of work involved, and the company business.