Learn more about our TouchLessService™.
Read More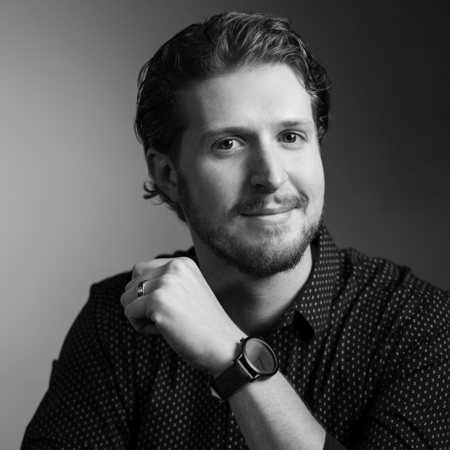 Ryan Smith
Design Consultant
Growing up in Upstate New York, Ryan Smith began his career in residential construction and landscape architecture. After moving to Nashville, he joined California Closets of Tennessee first as an installer in August 2016. As his talents advanced, so did his career within the company. He next served as interim installation manager before becoming a designer in October 2022. Known for his attention to detail and endless patience, Ryan credits his unique and ever-expanding skill set to his experience refinishing antiques with his dad at a young age. He channels this passion into every project making the old new again and the new something truly beautiful, functional and one-of-a-kind. Ryan finds his calling in taking a vision and the need for that vision—whether it be an odd space, awkward corner or unfinished room—and creating something that just works, elevated by his superior service and custom craftmanship.
Ryan was awesome to work with. He had practical and helpful design ideas for all our closets and took the time to address all my need and concerns. What he came up totally surpassed my expectations. Such a great experience, I love my new closets!

I had a great experience with our local California Closets. Ryan Smith was professional and knowledgeable about how to maximize the space and design for a custom master bedroom wardrobe. He listened carefully to every need and offered updated solutions when I wanted to see a new design option until we got the design right. The final result is just what I imagined it would be, and it looks and functions great.

California Closets helped us convert a bedroom we had been using as an office into a more beautiful, efficient space. From the design aspect with Ryan throughout the installation process, everyone was professional, respectful, and timely. With the installation of a Murphy bed, our space can transition effortlessly from a professional-looking office to an inviting, comfortable bedroom for guests when needed. Everyone who sees it comments on how intelligent the design is and how beautifully it turned out. We are very pleased with our experience with California Closets and highly recommend them!