Learn more about our TouchLessService™.
Read More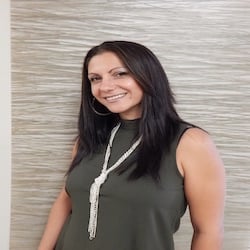 Silviya Nasheva
Design Consultant
My clients always tell me that they are spending an extraordinary amount of time trying to locate things in their unorganized closets, home offices, pantries, and other areas of their home. They are looking to me, as an expert provider of custom storage systems, to reorganize their living spaces and create beautiful and functional designs for them. I pride myself on changing my clients lives, and how they live in their homes! I received my initial training in Interior design in Europe. Later, my interest in design led me to a long journey around the world, finishing my path in the United States where I earned my Bachelors in Interior Design, and Masters in Civil Engineering. I am thrilled to become a partner in designing your custom storage systems from California Closets!
Silviya Nasheva's Portfolio
I'm committed to listening, collaborating, and working with you to design a custom solution that will optimize any space in your home. Here's a collection of some of my favorite projects to help you get inspired.