Learn more about our TouchLessService™.
Read More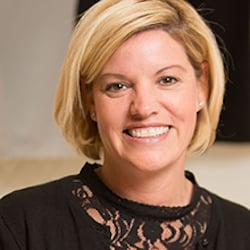 Staci Steinman
Senior Design Consultant
Staci graduated from college with a B.S degree in Technical Illustration/Graphic Design and an emphasis in Architectural Model Building. She's always had a passion for design whether it be interior design, drawing, painting or creating things for as long as she can remember. She has spent years in and out of design in various positions intermingled with some corporate business experience. She has always found her way back to design and was fortunate enough to become a Design and Sales Consultant for California Closets. "This is truly my dream job! I love the different challenges every day and I get to meet a lot of wonderful people. It's a great feeling to make a difference in people's lives by creating beautiful and functional solutions to everyday problems." -Staci Steinman, Senior Design Consultant
Staci Steinman's Portfolio
I'm committed to listening, collaborating, and working with you to design a custom solution that will optimize any space in your home. Here's a collection of some of my favorite projects to help you get inspired.