Discover Vol. 5 of our award-winning Ideas of Order Magazine!
Read More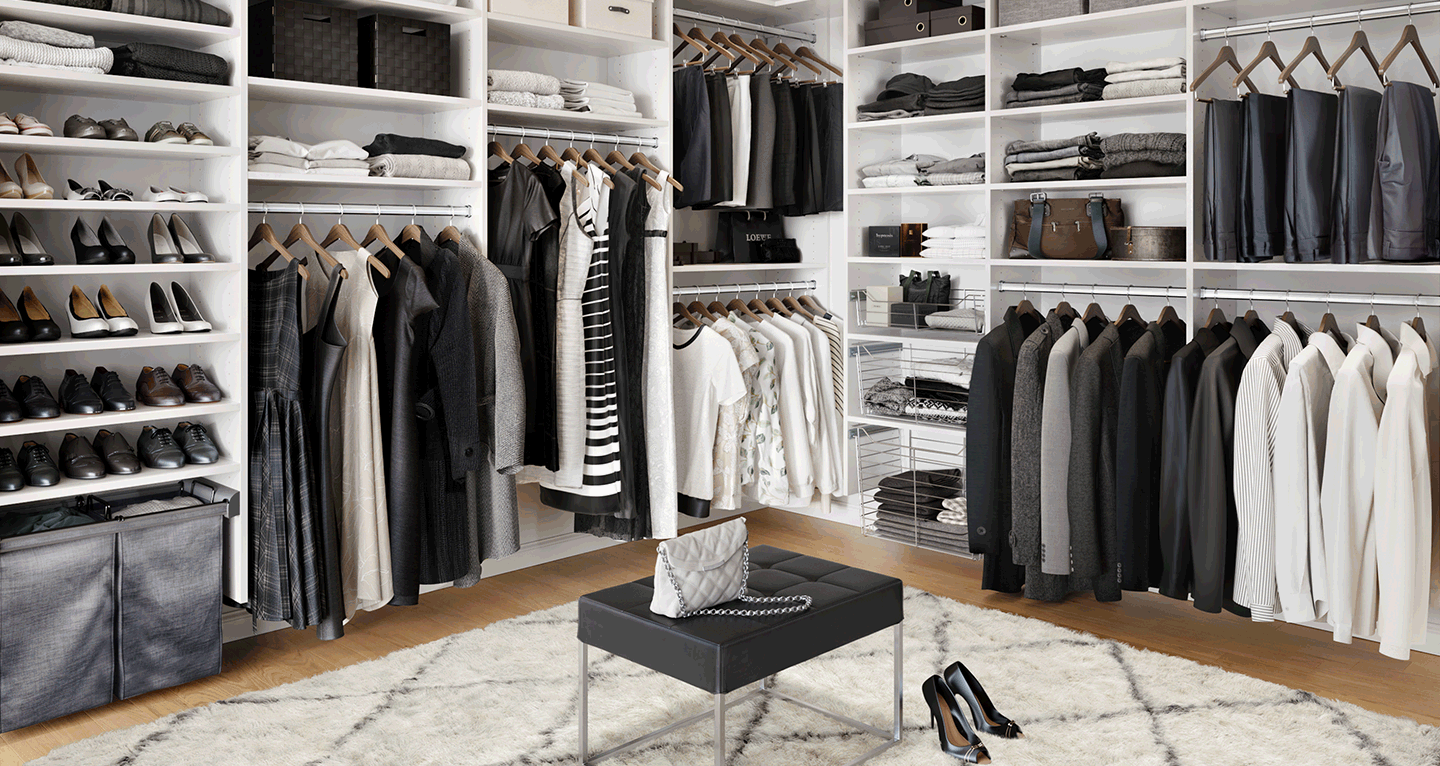 California Closets Ft. Lauderdale
Serving Broward County, Florida, as well as Wilton Manors, Oakland Park, Sea Ranch Lakes, and Pompano Beach, California Closets Fort Lauderdale works to understand your exact needs, style, and budget to create custom storage systems that are both beautiful and functional. From walk in closets and reach in closets to kitchen pantries, entertainment centers, and home offices, our professional closet designers are experts in the art of home organization. Once you're ready to explore custom design ideas for your space, schedule a complimentary in-home or virtual consultation. Together, we'll collaborate with you on every step of the process and on your schedule. California Closets is distinguished by a legacy of innovation, organizational expertise, quality craftsmanship, and design authority. Our teams of professional design consultants and installers are dedicated to providing an exceptional experience throughout the entire process of creating and installing organizational systems for the whole home. Serving Ft. Lauderdale, Florida and surrounding locations near you.
Our design consultant was amazing from the start. The finished product is amazing. We will be doing the same in our home in New York. We would highly recommend to anyone. Thank you!

The design consultation was professional and non-pressured. The production timeline was reasonable and the installation was efficient and meticulous. After-support was timely and courteous. An overall excellent experience. Hope to contact them again soon for further design work.

My closet turned out better than I ever expected! It was expertly designed so that the closet space was better utilized. The material used is of very good quality. It is very very impressive! I am so so so happy with my closet!

We are repeat customers. We have been impressed with the design quality and professionalism of everyone we've encountered.

From selling to installation everything went smoothly. Our design consultant was most accommodating and couldn't be nicer. The installation was also very nice. I thank you and love the efficiency and new look.

The designer was very helpful and interested in my needs and the installers arrived on time and worked fast and clean. All in all the experience was great and the closet looks good.

The designer was excellent in design and made used of every available space. The installers were very professional and cleaned up after themselves. All in all an excellent experience. Last but not least the receptionist at the office was very nice and helpful.

I was hesitant at first due to the misconception that I would not be able to afford California Closets and now I am very happy that a client had convinced me otherwise. Very pleased with my new closet and California Closets.

Sales associate was responsive, proficient, and polite. Quick turnaround from placement of order to installation. Calls and messages reminding us when installation will take place. And installation person does a good job without making a mess in the house. Great process, quality, and people.

California Closets lived up to its commitment completely. They did the project which was agreed to, at the agreed to price, on the date we were told the work would be done. My wife and I are extremely pleased with the results.

This is the second time we have used California Closets. We were so pleased the first time we were willing to try the company again. We were contacted immediately by our design consultant who took over and made the whole experience easy and stress free. The installation went well and the closets and garage look great. GREAT JOB! We love them!

I got exactly what I wanted. Every time I walk in my closet, I am happy. I have done closets before and been disappointed. This is great!
VISIT A SHOWROOM IN FT. LAUDERDALE
Visit the Boca Raton showroom to get an up-close look at California Closet's high-quality systems, unique finishes, and accessories offered. When you are ready to explore custom ideas for your space, schedule a complimentary showroom or in-home consultation.
THE IDEAS OF ORDER PODCAST

Our new podcast with designer and HGTV star Jeremiah Brent features candid conversations on the spaces that shape us.

IDEAS OF ORDER

Discover Vol. 5 of our award-winning magazine and the stories that reflect our deep connection to where we live.
Favorite Local Projects Near Ft. Lauderdale
We'll collaborate with you to make every room in your home work better for you. See some of our favorite projects right here in Ft. Lauderdale.
Elevate your business performance

Do you work from home or want to start here in Ft. Lauderdale? You need more than just your kitchen table to work.

Fall in love with an organized bedroom

Your bedroom is the most personal space in your home. Why dump it with clutter and a design you hate?

Spring cleaning storage solutions

Once you design and create a custom solution that works for your home, living will be much more enjoyable.
Meet Our Designers
The best in Ft. Lauderdale
From an initial conversation through design and installation, our expert design consultants will guide you through the California Closets process and collaborate with you every step of the way. They are committed to serving you and believe that exceptional design can help us all live more organized and happy lives.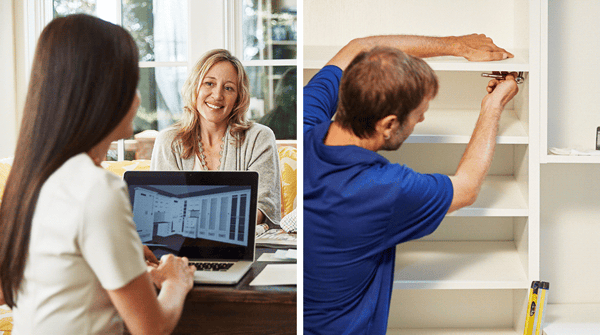 Career Opportunities
Join us in our mission to design better lives through custom storage solutions and organization. At California Closets, Ft. Lauderdale, Florida, we pride ourselves on being an outstanding employer that offers excellent benefits, competitive salaries, and professional development.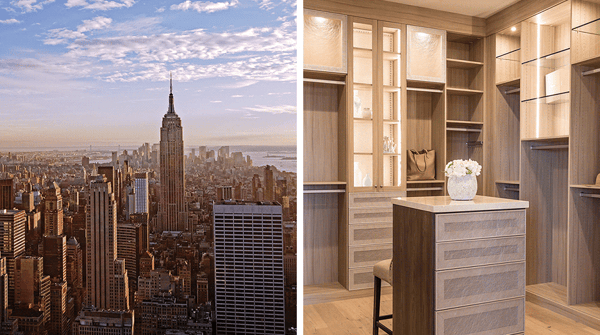 To The Trade
Throughout our more than 40 years as the leader in custom storage, we've worked as a trusted partner on thousands of projects with some of the most talented home professionals. To collaborate on your next project, join our Trade Partnership Program today.